Hi Everyone,
We have two remote control products we have been working hard on over this summer.
I have neglected to keep everyone updated so I apologize that it has looked like we abandoned the products…on the contrary we have been working very hard on all of our products 🙂 And we have had many delays but backward compatibility is really important to us.
The first is Enterprise Remote Control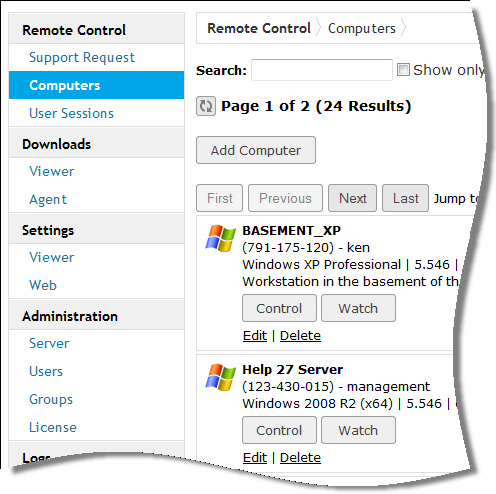 Are you wanting to access computers from anywhere but worried about all your data being sent to the 'cloud' to be viewed by strangers and possibly hacked?
Also those costly monthly fees!
Well Enterprise Remote Control allows *you* to run the service on your server – in your own cloud. It only needs port 443 for access and will traverse firewalls automatically for you.
No limits on number of computers, just buy a license for the number of concurrent administrators. To keep all traffic on your side we do not require activation or call back to our servers at any time It also will automatically update your agents from your enterprise server.
You can get 15% off as a reader of the newsletter by using the code INTE271
Purchase link is here: Enterprise remote control purchase
In addition your license will include the standard edition remote control when you don't need a central server. So you get two products for the price of one. We also slashed the price down by $200 per admin. These offers will end December 1st.
What updates have we been working on that you will get free as a current customer?
Well here is what we will have:
-File transfers
-Chat
-Ability to run an on-demand agent without local admin rights
-Massive speed improvements on Win8~Win10
-No longer use OpenSSL and move to a new ssl library that is faster
-Support for proxy connections
-Much easier https certificate support
-Other bug fixes like the duplicate machine issue.
ETA: Next few months
Later on:
-HTML5 remote control viewer
-iOS and Android viewers
ETA: Early next year
The product is feature packed already this older articles will give you an overview of what it can do now:
Remote Control Standard Edition
To avoid confusion…here is a doc that shows the differences
Get a 15% discount with the same code INTE271
The standard edition also is designed for those who do not need a central server and just need to control computers on their local network. It is already packed with features you will want and can also shadow RDP sessions – really important on server 2012 when MS removed shadowing. This provides a great alternative.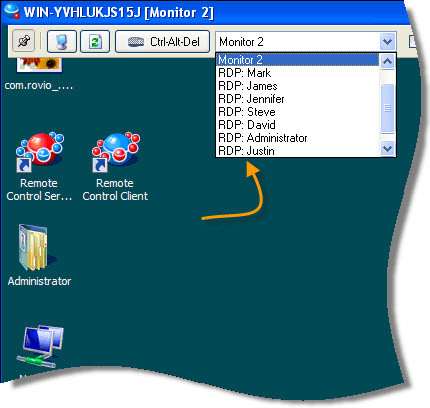 Here are some articles that show what it can do already:
Watch computers without the remote user knowing (It used to be called spy mode but we toned it down to 'watch' mode
The updates we we plan to release (free update for current customers)
-File transfers
-Chat
-Massive speed improvements on Win8~Win10
-Support for proxy connections.
ETA: Next few months
Later on:
-iOS and Android viewers
ETA: Early next year
Just remember the discounts will all expire Dec 1st, 2016 and make sure you juse INTE271. Also if you choose not to have upgrade protection this will only give you 60 days of free updates and support. With it you will get a full year.
Can't wait to get these exciting updates out to you all!
One more thing…Subscribe to my newsletter and get 11 free network administrator tools, plus a 30 page user guide so you can get the most out of them. Click Here to get your free tools