We have just put the finishing touches on the new version of Remote Reboot.
It is a free utility that lets you reboot, shutdown, or logoff machines remotely. The update we made in this version was some better support for older NT4 machines, and the ability to force a logoff on a remote machine
We have to give thanks to the user koa in our new forums – he (or she!) has had some great suggestions.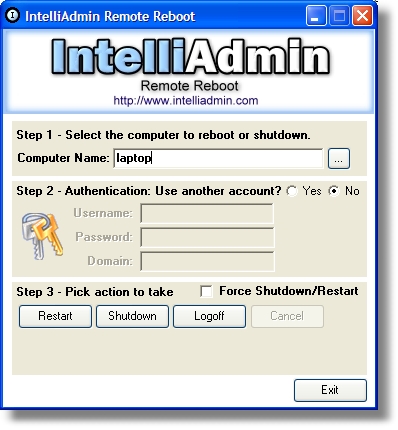 The best part of this utility is that it does not require any runtimes, 30MB .net installs, or DLL files – it runs without any install.
You can download it from our website here – as always, we never put any spyware in our products. We mean it when we say 'Only freeware goodness'
One more thing…Subscribe to my newsletter and get 11 free network administrator tools, plus a 30 page user guide so you can get the most out of them. Click Here to get your free tools