Remote desktop is a nice feature of Windows 2003, XP, and 2000 server that lets you remotely login to, and work on the system as if you were there. Many times you find that you need it enabled – but the machine you are trying to access is far across your network where it is tough to reach.
There is nothing within windows that will allow you to enable this feature remotely. We have taken the liberty to fix that.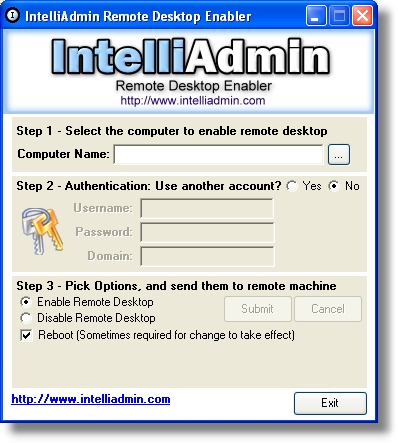 It is a totally free utility that does not need an install, extra dlls or runtimes. Just download from here and immediately you are able to disable, or enable Remote Desktop across your LAN
As always – no spyware, adware..Just freeware goodness.
One more thing…Subscribe to my newsletter and get 11 free network administrator tools, plus a 30 page user guide so you can get the most out of them. Click Here to get your free tools