We have been quiet on our blog now for a few weeks – not to worry we have been busy moving our website to a new host, working on some new products, and fielding all of the questions we got over the VNC 4.1.1 security flaw that we discovered. I should be back to posting free utilities and tips within a few days.
The latest program we just finished is VNC Navigator – It allows you to easily manage your VNC Servers. You can connect with a double click, and all of your passwords are kept safe using 256 Bit encryption.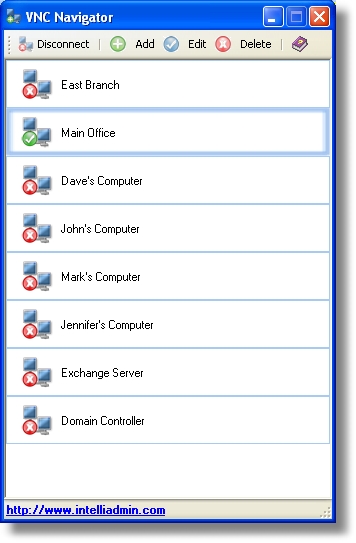 It is free if you only need to manage three servers or less.
Click here to get your free copy today (No spyware, or adware. I Promise!)
One more thing…Subscribe to my newsletter and get 11 free network administrator tools, plus a 30 page user guide so you can get the most out of them. Click Here to get your free tools