Dell introduced new laptop computers this Tuesday to regain its once dominant position in the PC market. Included in the line is one of the first laptops to use the 32 GB flash drive technology – Allowing the laptop to be lighter, and the battery to last longer.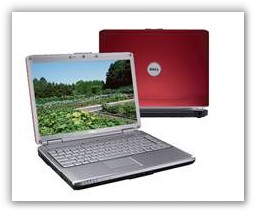 Dell's new notebooks will be unveiled at an event at Macy's store in Herald Square in New York. The laptops will come in colors with names such as sunshine yellow, flamingo pink, ruby red, jet black, alpine white, midnight blue and espresso. An entry level version of the laptop will start at $749 US.
Dell also said it will be phasing out its dimension brand used for its desktop computers for over 10 years, and switch to the Inspiron name used for its laptops.
It will be interesting to see if this helps them regain their #1 position that was lost to HP earlier this year.
One more thing…Subscribe to my newsletter and get 11 free network administrator tools, plus a 30 page user guide so you can get the most out of them. Click Here to get your free tools