This week and last both Samsung and Seagate have announced they will be offering Terabyte hard drives.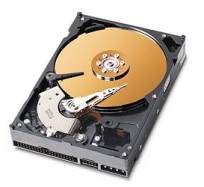 Seagate announced two models, the Barracuda ES.2 for the enterprise and the Barracuda 7200.11 for consumers. Both drives will offer 7,200-rpm spin speeds, up to 32 MB of cache, average seek times of 8.5 milliseconds – they should be shipping in the third quarter.
The Barracuda ES.2 has a serial attached SCSI (SAS) interface along with the standard Serial ATA. According to Seagate this will offer a 20 percent reduction in overall power consumption over earlier drives. Seagate noted the ES.2 boosts reliability with an industry-best unrecoverable error rate that is 10 times better than desktop-class drives.
A few interesting advances will be hiding in some of these drives. For example Seagate's new drives use perpendicular recording instead of longitudinal. Perpendicular recording enables magnetic charges to be stored vertically on a platter, providing a higher storage density
Target prices for the drives are in the $400 range
One more thing…Subscribe to my newsletter and get 11 free network administrator tools, plus a 30 page user guide so you can get the most out of them. Click Here to get your free tools