Microsoft said on Monday it is going to disable two methods hackers are currently using to pirate Vista (No word from them as to what those two methods are)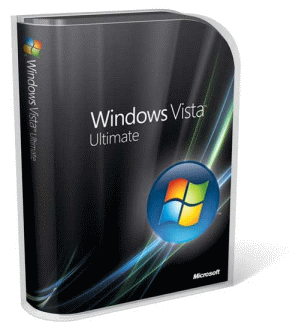 They claim that the new anti-piracy features in windows Vista have cut piracy in half (From Windows XP). Not sure if they asked those pirates if the reason was that they didn't want the new operating system 😉
Microsoft plans to make it even harder for legitimate customers to activate the software they paid for. Oops. I meant they will make it harder for pirates to get free copies of Vista.
Thankfully they have decided to change the way they deal with invalid versions of Vista. Instead of downgrading features, they will give the users recurring notifications that their version of Vista is not genuine.
If a user of pirated software wants to purchase a genuine copy of Windows from Microsoft, they can buy the Home Basic edition for $89 or $119 for the Home Premium version.
Lets hope SP1 fixes problems with legitimate users getting deactivated :<
One more thing…Subscribe to my newsletter and get 11 free network administrator tools, plus a 30 page user guide so you can get the most out of them. Click Here to get your free tools