Update 1/7/2007 – Earlier I incorrectly gave the registry links for *enabling* the file block – doh! – The links are now correct, and I have included the link to re-enable the opening of Corel Draw files also (Thanks Bob B.!)
After getting back from the holidays I started setting up my Windows XP virtual machine for development and testing. Part of this was to install the latest patches for Office 2003.
After installing Service Pack 3 I could no longer open some old DBF files in Excel.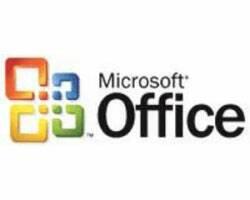 Did some searching on Google, and I discovered that Microsoft has done this for security reasons. Knowlege base article 938810 explains it all. The exact reason for disabling them is because:

"By default, these file types are blocked because the parsing code that Office 2003 uses to open and save the file types is less secure. Therefore, opening and saving these file types may pose a risk to you."
These are the file extensions that are disabled:
.cdr, .wk1, .wk4, .wj3, .wk1, .wks, .wk3, .wk3, .wj2, .wq1, .fm3, .wj1, .xlc, .dbf, .ppt, .pot, .pps, .ppa
Fortunately, If you decide that you can take the security risk in your own hands and want to still be able to open these files – you can.
Here are reg files that Microsoft is distributing to un-do the changes.
Download the Power Point Update
Download the Update to allow opening Corel Draw files
To run them, simply open and allow the import into Regedit
One more thing…Subscribe to my newsletter and get 11 free network administrator tools, plus a 30 page user guide so you can get the most out of them. Click Here to get your free tools