From time to time you will find that there are employees that receive time sensitive emails. This means if they are gone for a few days, and no one is around to answer…customers start to get testy.
I know the easy answer to this problem is to setup a distribution group. Have this group send to everyone in that department. This is not a convenient, or good answer in all cases. It may be only temporary, and you don't want a whole group of people seeing confidential email.
The other way (And this is what I am going to show you today) is to temporarily forward all inbound mail to another user.
To do this you will need to be on the Exchange server. Open the user's properties under Active Directory Users and Computers.
Click on the "Exchange General" tab.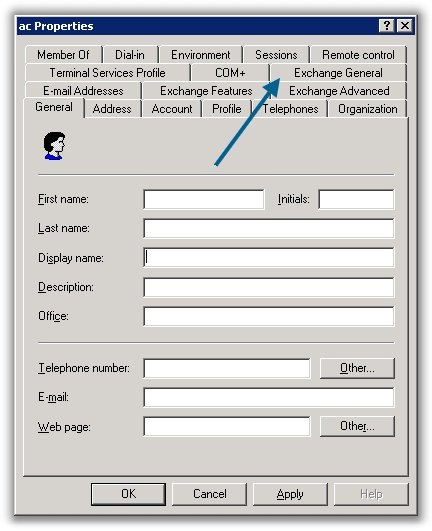 Now that you are on that page, click on delivery options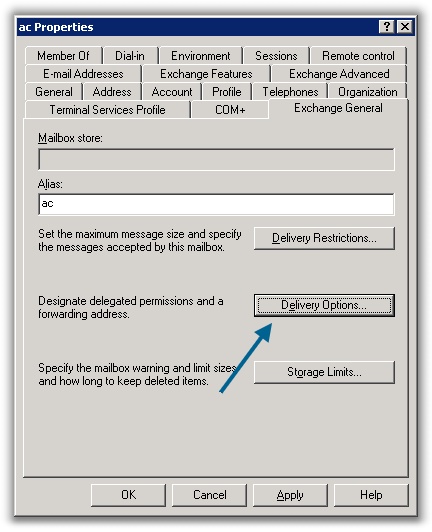 Now, the options are shown. You can change the email to forward (1), and select the user you want to receive the email from active directory.
Second, you can also allow the user receive the email in addition to the user receiving the forwarded email. This can be accomplished by checking the "Deliver messages to both…" (2).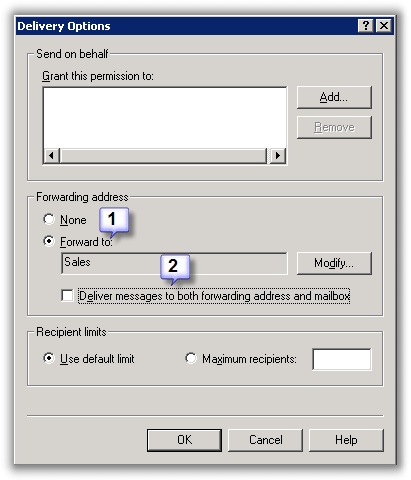 Click OK, and email is immediately forwarding to the new user.
Thats all there is to it.
When the user returns, you can simply switch it back to "None", and the email is no longer forwarded.
One more thing…Subscribe to my newsletter and get 11 free network administrator tools, plus a 30 page user guide so you can get the most out of them. Click Here to get your free tools