Well the day has finally come – Windows 2008, and Vista SP1 have been released to manufacturing. If you are a MSDN subscriber you can download both of them – if you can get in.
Right now it looks like the MSDN servers are being crushed by the number of people trying to download: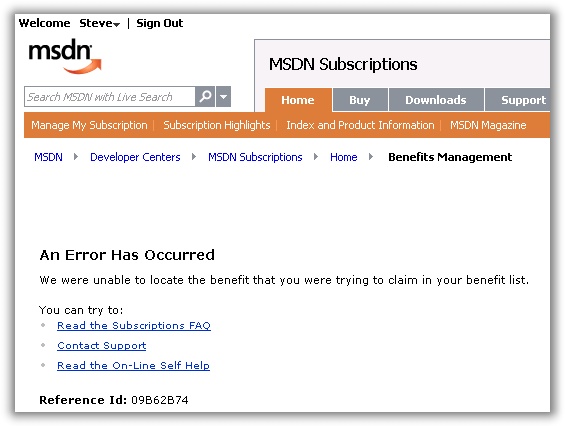 For Windows 2008 the highlights are:
-Significantly improved performance of IIS
-Built-in virtualization (Hypervisor)
-Faster file sharing (There have been many good benchmarks on this one)
-Introduction of the Core edition (A stripped down command line only version)
More information about the Windows 2008
For Vista SP1:
– 50% improvement of network file copies. (Sure hope this is true)
– Resuming from sleep mode significantly improved
– Many common causes of crashes addressed, and fixed
– Faster RDP sessions.
Some more detailed information from Microsoft:
One more thing…Subscribe to my newsletter and get 11 free network administrator tools, plus a 30 page user guide so you can get the most out of them. Click Here to get your free tools