I am using the Thanksgiving holiday as a perfect time to upgrade our internal servers. I had already installed 2008 at our main site, and the backup site. Since everything was already running I could do it from home using our IntelliAdmin Remote Control.
Within a few hours I got all the files in place, all of my accounts created and I was just about finished. I remembered that I needed to activate it: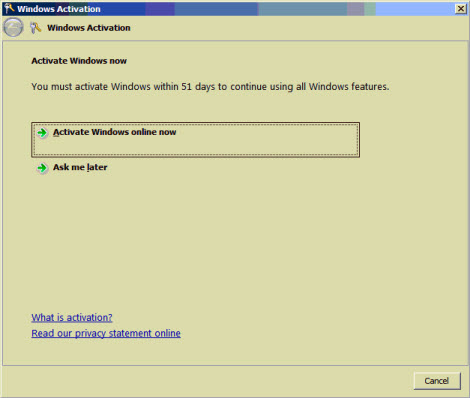 It didn't activate, and came back with this error: "A problem occurred when windows tried to activate. Error Code: 0x8007232B"
Hmm.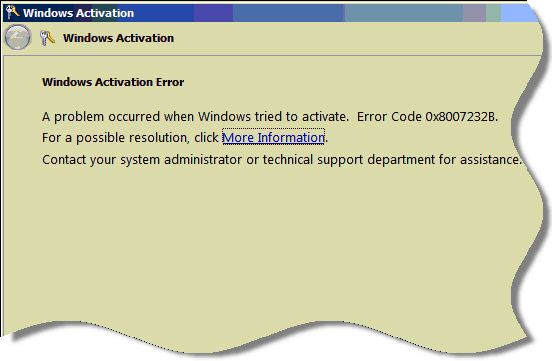 Clicked on more information, and I was even more confused. It said: "DNS name does not exist".
Very strange. I tested all of my DNS settings to make sure they were correct. Tried again, same error. Did a reboot. Same. Time for research.
After some searching on Google I found that this problem can be resolved by re-entering the license key. Ugg. Usually you need to do a in-place upgrade to update the key. Not in 2008. You can easily change the key by going into the control panel, and then clicking on system.
A system window will pop up, and towards the bottom it has a "Change Product Key" option: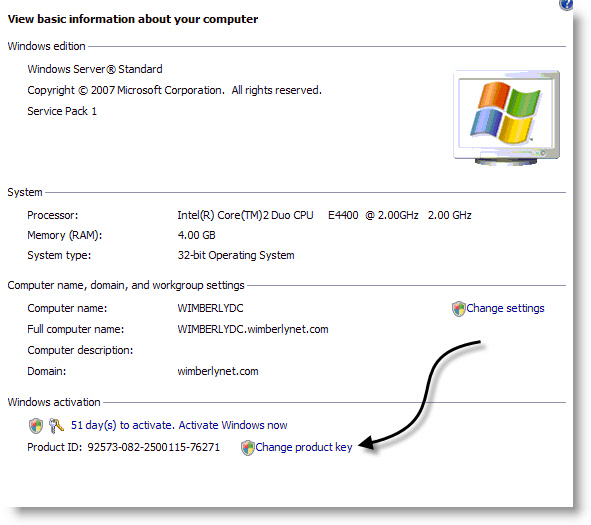 So I clicked on it, and updated the key: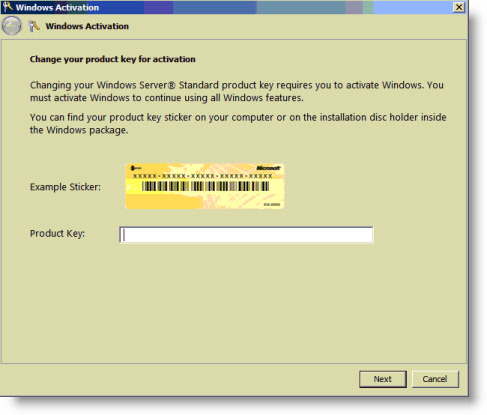 After I clicked next, it successfully activated.
I would hope that Microsoft fixes this soon :/
Now I can relax and watch the rest of the Thanksgiving parade.
One more thing…Subscribe to my newsletter and get 11 free network administrator tools, plus a 30 page user guide so you can get the most out of them. Click Here to get your free tools