I have an Active Directory Domain that has lots of user accounts, under many organizational units. I wanted to find an easy way to see all of the user accounts within the domain.
My friend Matt told me about this free tool called DumpSec from SystemTools.com
When you first launch the app it defaults to the local system (You can use this tool for local computer security info too btw). I wanted it to export information about the domain, so I had to change it to look at the domain controller instead.
You can do this by clicking on the reports menu within the app, and the pick then option that says "Select Computer"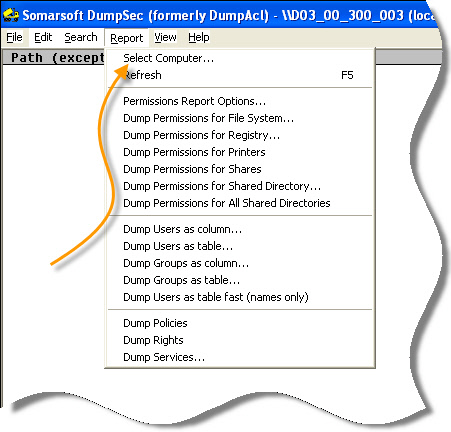 Then type in the host name of one of your domain controllers.
Once it is connected, you can click that reports tab again and pick what you want to export. It can export:
-File system permissions
-Registry permissions
-Printer permissions
-Share permissions
-A shared directories permissions
-All shared directories permissions
-Groups
-Users
-Policies
-Rights
-Servers
For me, I just needed a current list of users. I picked the fast option: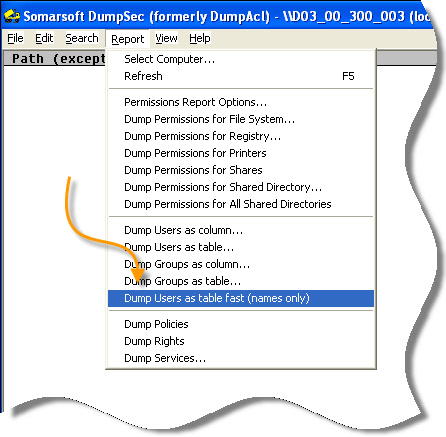 Within a few seconds I had a complete list of users on my domain, and the program allowed me to easily save it to a text file.
A great free tool – if you need to audit permissions on your domain I highly recommend it.
Download a copy of it from here:
SystemTools.Com DumpSec Download
One more thing…Subscribe to my newsletter and get 11 free network administrator tools, plus a 30 page user guide so you can get the most out of them. Click Here to get your free tools