I came across an interesting utility called UNetbootin. It allows you to create bootable USB drives for many flavors of linux – but the part that interested me was the additional utilities you could write to a flash drive:
Parted Magic – a partition manager that can resize, repair, backup, and restore partitions.
SystemRescueCD – a system repair, backup and recovery tool.
Super Grub Disk – a boot utility that can restore and repair overwritten and misconfigured GRUB installs or directly boot various operating systems
Dr.Web Antivirus, F-Secure Rescue CD, and Kaspersky Rescue Disk – which remove malware from Windows installs.
Backtrack, a utility used for network analysis and penetration testing.
Ophcrack – a utility which can recover Windows passwords.
NTPasswd – a utility which can reset Windows passwords and edit the registry.
Gujin – a graphical bootloader that can also be used to boot various operating systems and media.
Smart Boot Manager (SBM) – which can boot off CD-ROM and floppy drives on computers with a faulty BIOS.
FreeDOS – which can run BIOS flash and other legacy DOS utilities.
There are many utilities like this. This one stood out because it automatically downloads all the files needed – no need to dig around and find the ISO.
Simply download the app, and run it: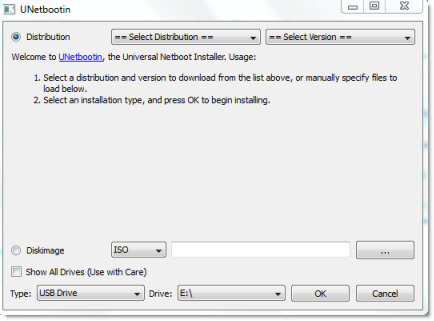 Make your selection: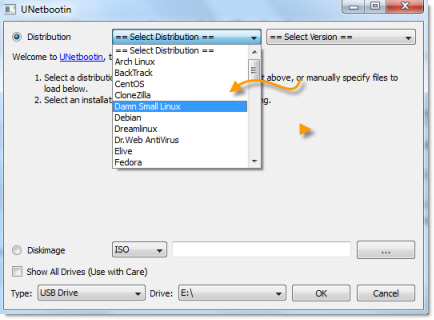 Click OK, and it will build your flash drive: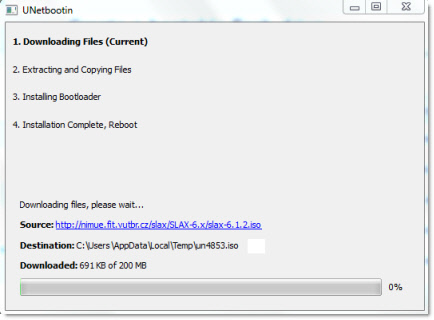 Once it is complete, you can boot from it.
Awesome little utility – perfect for making a rescue flash drive that you can bring with you to family events…when you get that "Could you look at my computer…" question.
Check it out at:
http://unetbootin.sourceforge.net/
One more thing…Subscribe to my newsletter and get 11 free network administrator tools, plus a 30 page user guide so you can get the most out of them. Click Here to get your free tools