I was digging around to find a way to get an email when someone logged on to our source control server. It is a pretty important server, so I want to make sure people are only logging into it when they are supposed to.
When I first started working on this idea I was going to write a custom application, and use that along with blat. Blat is an email sending program that can be used from the command line.
I was surprised that I could get exactly what I wanted, without any third party application. This works for 2008, Vista, and Windows 7 – if you are still running Windows 2003 you will need to cobble together a collection of apps that will accomplish this (Sorry)
Start out by opening the event viewer. Right click on the security log on the left hand side. Click on the menu item that says "Attach a task to this log", and a task wizard will be displayed.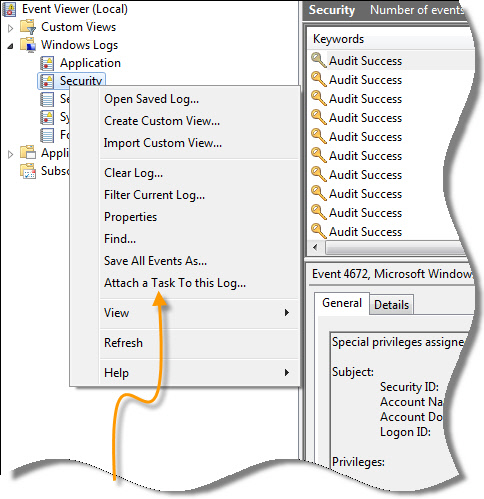 Type in a description for your task: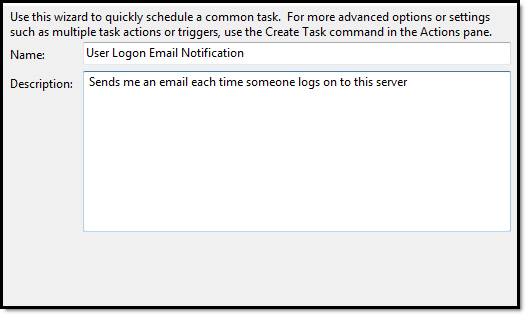 This page is annoying. I have not had time to test on other systems. But on mine all the fields are disabled. It would be nice if I could enter the info I wanted here. Instead we will need to go into the advanced settings of the task – more on that in a little bit. Just click next.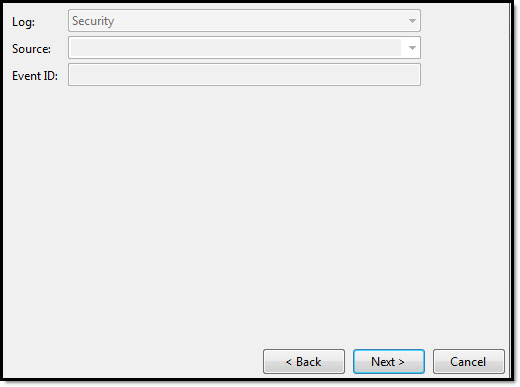 See. There is our option. Send an email. You could launch a program too, or have a message pop up for a specific user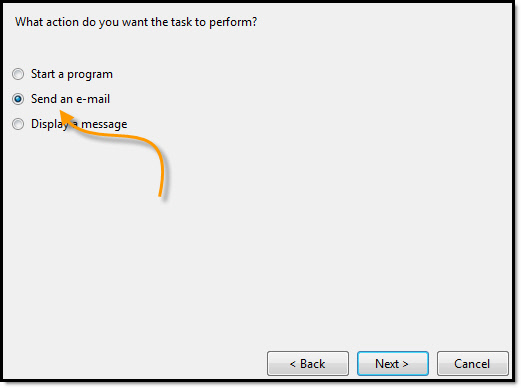 Fill out your email settings. I pointed it at our internal exchange server:
Very important Don't miss this one. Make sure you check the option to open advanced properties. Otherwise you will get an email message for every entry in the security log: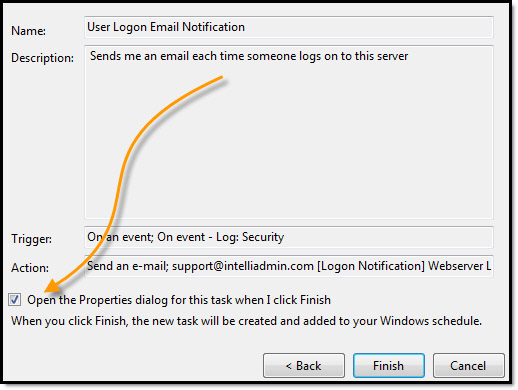 Click finish, and the advanced properties are displayed. Set the task to always run. Otherwise it would only run while you are logged on – and that would be silly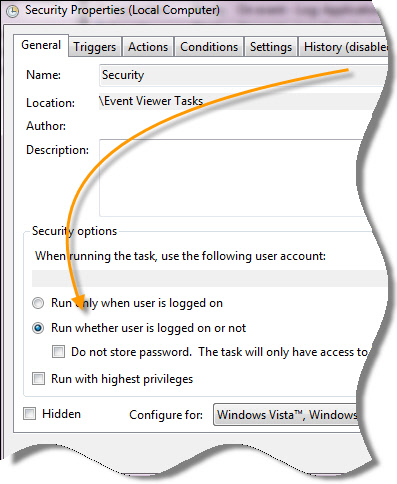 Go to the "Actions" tab, and double click on the only action listed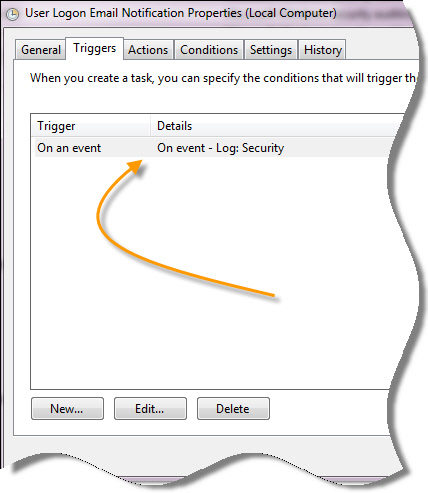 Set your source as "Microsoft Windows security auditing." And your event ID number as 4624 (You can use 4634 for logoff)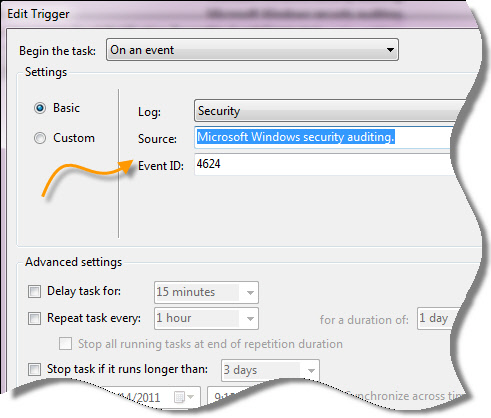 Click OK and you are done. When someone logs on to your system, you will receive an email notification with all of the event info.
The best part about this tip is that you don't need any third party apps – it is all built into Windows.
One more thing…Subscribe to my newsletter and get 11 free network administrator tools, plus a 30 page user guide so you can get the most out of them. Click Here to get your free tools