It is that time again. Microsoft is getting close to releasing IE 9 in its final form. According to my sources, it will be released on Monday, March 14th.
This also means it will show up in automatic updates as an "Important Update"
If you want to prevent this from happening, you can setup a registry key that will block it.
The key is under this path:
HKEY_LOCAL_MACHINE\SOFTWARE\Microsoft\Internet Explorer\Setup\9.0
You will need to create the key above. Once you do that, add this DWORD value:
DoNotAllowIE90
Set it to 1 to block, Set it to 0 to unblock.
We also have updated the free version of Network Administrator to set this key for you – that way you don't have to mess around with the registry by hand: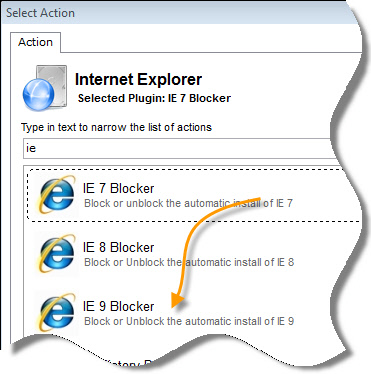 Download a free copy from here
One final note – keep in mind this will only prevent it from showing up in Automatic Update. Users can still install IE 9 by hand if they wish.
One more thing…Subscribe to my newsletter and get 11 free network administrator tools, plus a 30 page user guide so you can get the most out of them. Click Here to get your free tools