We are about to release a new version of our current remote control product, and our new Enterprise Edition remote control.
To make distributing the remote control agent easy, we have created two online tools.
One will build a custom MSI package, and the other will create a custom EXE package: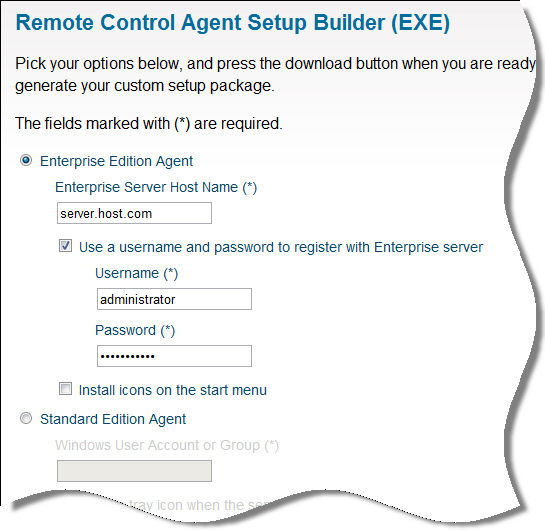 The MSI package is made to be group policy friendly, and both package types can be run silently by using command line arguments.
Here are the links to both builders:
If you get a chance, please try them out and let us know if you find any issues.
Also, please note that when you create an Enterprise edition agent, after the install it takes about 2 to 3 minutes (Random interval) to activate and register with the server. This is to prevent a sudden surge on your Enterprise server if you deploy it to a large number of machines.
One more thing…Subscribe to my newsletter and get 11 free network administrator tools, plus a 30 page user guide so you can get the most out of them. Click Here to get your free tools