If you have been using Windows 7 (Or even Vista) for a while, you might have noticed something really annoying.
When you have drives mapped in explorer:

They don't show up in a command prompt if it is elevated with administrator permissions: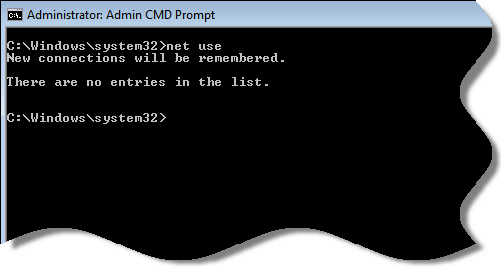 There is a simple reason for this – The feature known as User Account Control, or UAC. When you want to launch a program with admin rights, you see that familiar window: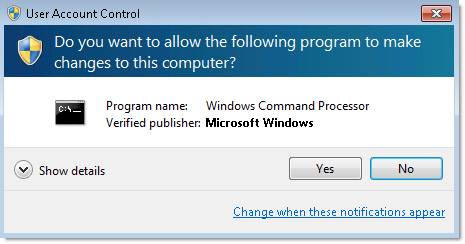 This causes the application to execute under a different user token, and in turn it means that you have a totally different set of mapped drives (Usually none!)
Personally I will take the security risk of the standard apps and the elevated apps sharing the same set of mapped drives – before you do this you need to determine if this risk is too high for your situation.
To get windows to share the list of mapped drives between both, you need to make a registry change.
Drill down to this key:
HKEY_LOCAL_MACHINE\SOFTWARE\Microsoft\Windows\CurrentVersion\Policies\System
Under that key create a DWORD value named:
EnableLinkedConnections
And set it to 1
If you don't want to plunk around in the registry, we have updated Network Administrator to do it for you.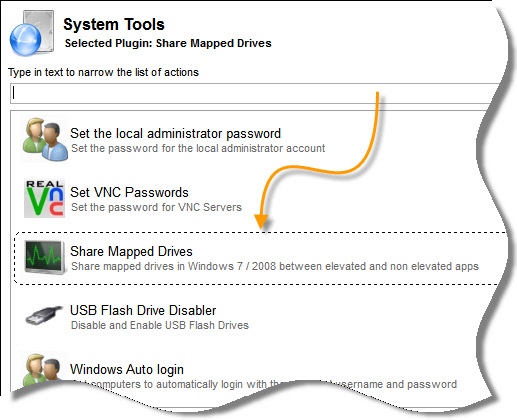 Download your copy from here:
http://www.intelliadmin.com/NetworkAdministratorTrial.exe
Just make sure you reboot after the change – it won't take effect until you do.
One more thing…Subscribe to my newsletter and get 11 free network administrator tools, plus a 30 page user guide so you can get the most out of them. Click Here to get your free tools