This week we have a question from Mark:
"Hi Steve. I have been using Network Administrator for a while now, and I was looking for a way to disable file encryption.
Here is my situation. From time to time we have employees who get adventurous, or are overly paranoid. They decide to encrypt a folder. Then later their account is removed and then the folder is totally inaccessible.
We do use encryption when needed, but we use the much simpler, and safer TrueCrypt"
I know exactly what Mike is talking about.
Even more seriously…some versions of windows have a bug that prevents you from accessing encrypted folders after you change your password!
If you right click on any folder in windows, and go to the advanced attributes…you will see an option to encrypt: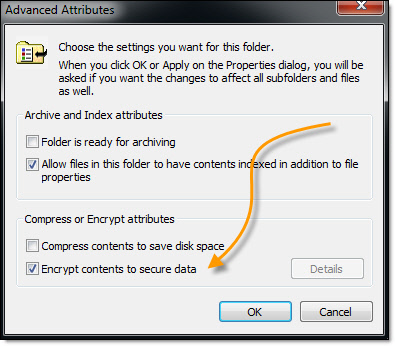 Once you check that box, the folder becomes encrypted. Windows Explorer will change the folder text to green so you won't forget: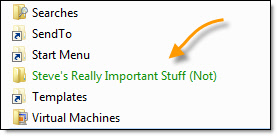 To disable this feature in Windows you can use the latest version of Network Administrator.
Just pick it from the actions list: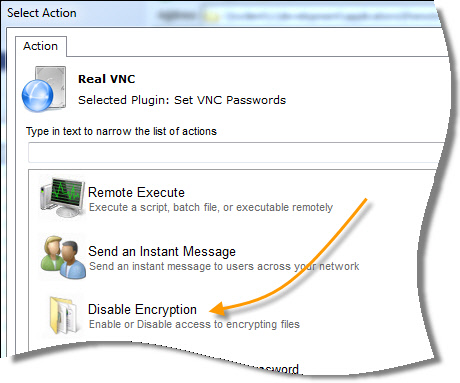 Then just point it at the computers you want to disable (or enable) encryption.
Get the free version from here:
Network Administrator Download
If you want to make the change yourself, then go to this registry key (You might need to create it):
HKLM\System\CurrentControlSet\Control\FileSystem
Then add a new value called NtfsDisableEncryption and set it to one.
A reboot is required to see the change.
That is all you need to do. After the reboot, the encryption option will be disabled: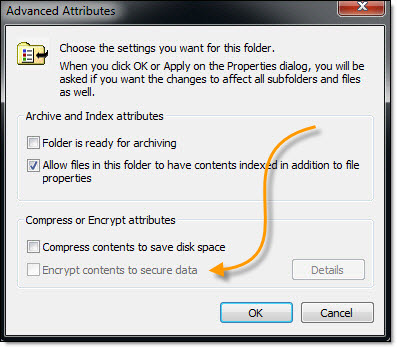 One more thing…Subscribe to my newsletter and get 11 free network administrator tools, plus a 30 page user guide so you can get the most out of them. Click Here to get your free tools