For a long time people have asked, "Is there a way I can secretly watch a computer with your Remote Control?"
We have resisted because obviously this can be a security risk.
Many companies do not want their IT staff to watch other computers without notifying the remote user.
On the other hand, there are customers who do need to watch "problem" users without them knowing.
I think we found a good balance between these two in the new beta of IntelliAdmin Remote Control.
First, we added a new button that allows you to enable "Spy Mode":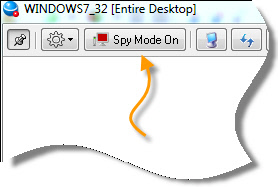 When it is on, your mouse and keyboard movements are not sent. All of the performance options like removing the background, turning off glass, the status window, the flashing tray icon are turned off. The capture engine also avoids the mouse so it does not create a flicker that is detected by the user.
This setting is designed to prevent the remote user from knowing that you are connected and watching.
To satisfy the needs of organizations that cannot have this type of functionality, we have added group policy and server options to disable spy mode.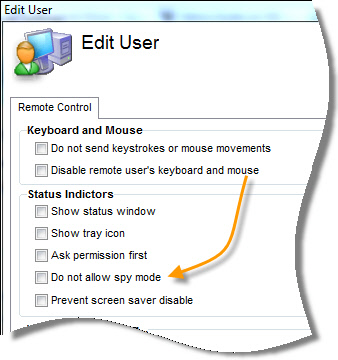 When the policy is in place, the spy mode button will not even appear: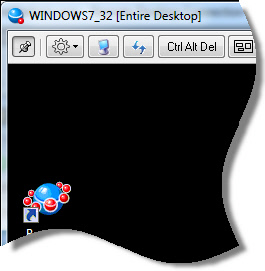 If you want toggle spy mode you can do it without moving the mouse. Press the hot key combination instead. The default is Ctrl-Alt-F1: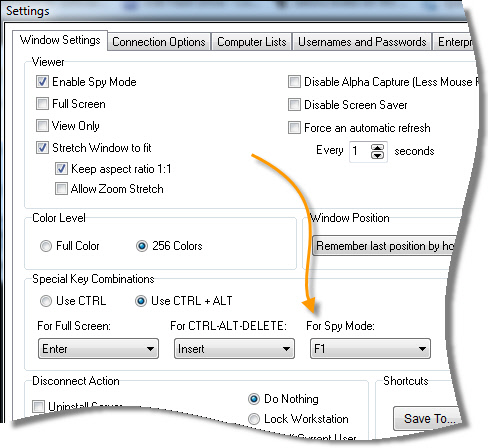 Spy mode is just one of the many updates in this release.
Ever remote into a computer to do some work, and then get locked out because the screen saver activates when you are not looking?
We added a new option that will keep the screen saver from turning on while you are connected: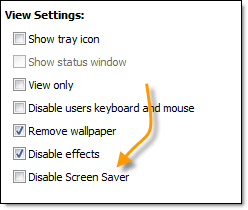 You can disable this using our group policy adm template or the server settings if it is against company policy.
CAPS lock has been a huge irritation. You see it even with Microsoft Remote Desktop – Not with the new beta. No longer will you need to guess if the remote side has CAPS lock on or off – it will automatically switch to the setting that you have on your side.
Another issue is that some applications use a non-standard way of painting to the screen.
When that happens, our agent can't get the changes and send them to the remote side. This makes it difficult to see updates to the screen. We added a feature so you can get around this – automatic refresh: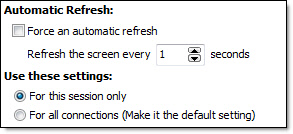 It will refresh the screen at the specified interval.
This is not something you want to use all the time, since it can drive the CPU utilization up on the remote side, but it can really help with those temperamental apps.
Windows 7 Ultimate has a feature that allows you to have multiple monitors within an RDP session. This beta supports jumping into those multi monitor sessions and seeing all monitors.
Speaking of RDP sessions, not sure if you know it – the current version of Remote Control allows you to jump into an active remote desktop session. We have improved this, and now you get a better display of the progress on that session switch: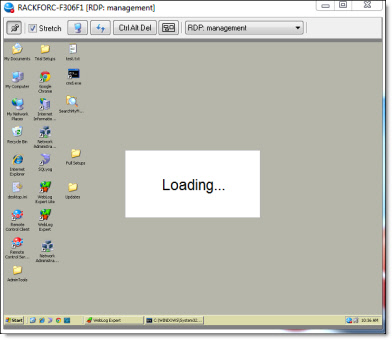 Zooming on Remote Control has not had very many option in the past, now you can force it to a 1:1 ratio, and allow it to grow bigger than its actual size: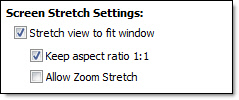 Finally, the biggest update is that you can apply settings while you are connected. You can change just the current session, or make them the default.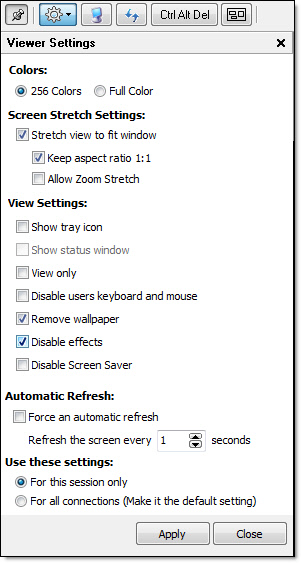 You can download the beta from here:
http://www.intelliadmin.com/setup_beta_53.exe
Purchase now, and it will be a free update.
If you are a current customer with active update protection you will get an email when the final version is released. If your upgrade protection is no longer valid (If you purchased more than a year ago), you can upgrade for $99 per license here:
http://www.intelliadmin.com/RemoteControl4UpgradePurchase.asp
If you are an Enterprise customer, you can use this new agent and viewer with your Enterprise server. A beta for the Enterprise server itself will be out soon to support the new policy settings, and other new features.
We have not forgotten about other requests, we are only releasing what is ready right now. Here are some of the things we are working on right now:
-File Transfers
-Chat with the remote user
-On Demand Connections (Enterprise Server)
-Groups for Users (Enterprise Server)
-Groups for Computers (Enterprise Server)
Send your bug reports, and feature requests to support@intelliadmin.com
One more thing…Subscribe to my newsletter and get 11 free network administrator tools, plus a 30 page user guide so you can get the most out of them. Click Here to get your free tools