A number of you are asking how to enable the admin share in Windows 8 – I wrote this article to show you how.
What is the admin share? It is a special share that allows programs to remotely push software and settings.
The simple fact is if you need to push software across your LAN, you are going to need access to it
Our remote control uses the admin share to push its software (So you don't have to install anything to control a PC), and Network Administrator needs it enabled for just about every plugin it has.
Windows 8 makes things a little bit harder because there is no direct way to change it.
First, you need to get back to the classic desktop from the start screen: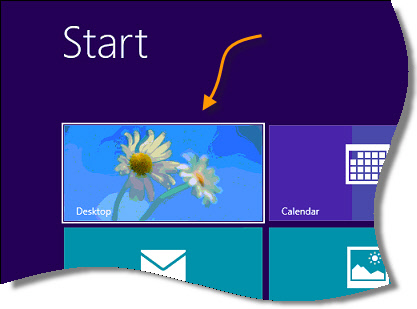 Since the start menu is gone, you need to manually create a shortcut to the control panel.
Right click on the desktop, and create a new shortcut. For the location, enter the word 'Control'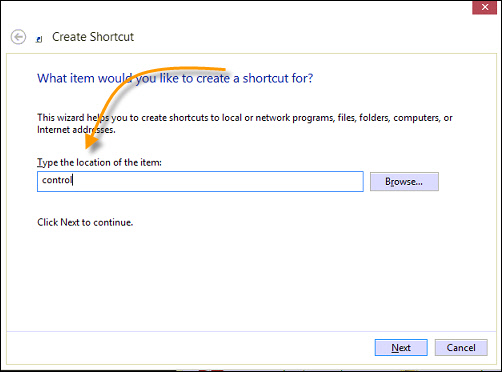 Once you are finished, double click on the new shortcut. The good ole control panel will launch.
Once it is open, click on "Network and Internet"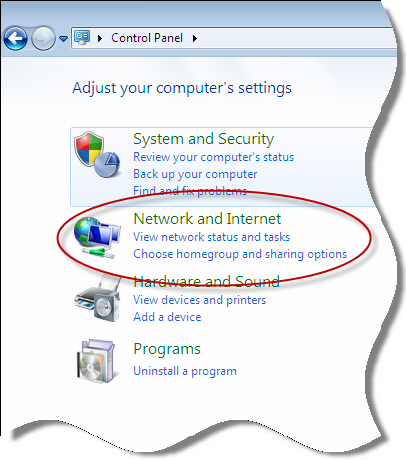 Then click on "Network and Sharing Center"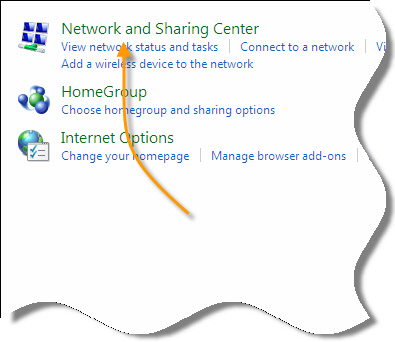 A new window will be displayed. Look on the left side.
See the item that says "Change Advanced Sharing Settings" – Click on it.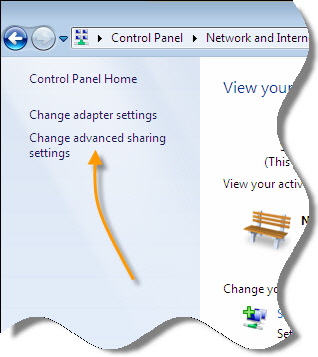 A window will show you different file and printer sharing profiles for your computer: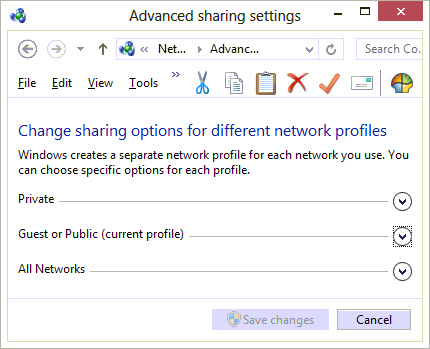 The list can change depending on how your system is configured. Windows 8 will determine automatically what profile your network card is using. You may want to enable file and printer sharing on all of them, or limit it to the "Private" profile for higher security.
Expand the profile you want to modify, and scroll down until you see "File and Printer Sharing"
Click on "Turn on file and printer sharing"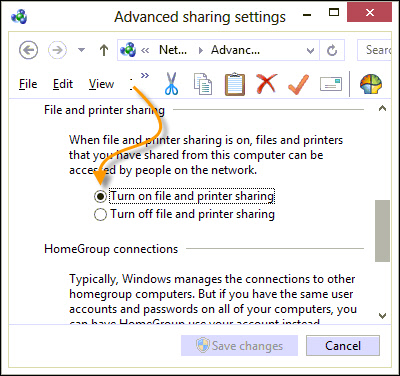 Save your changes.
I wish I could say that is all you need to do, but unfortunately you also need to make a registry change.
Open regedit, and drill down to this key:
HKEY_LOCAL_MACHINE\Software\Microsoft\Windows\CurrentVersion\Policies\System
Under this key you will need to create a new DWORD value called:
LocalAccountTokenFilterPolicy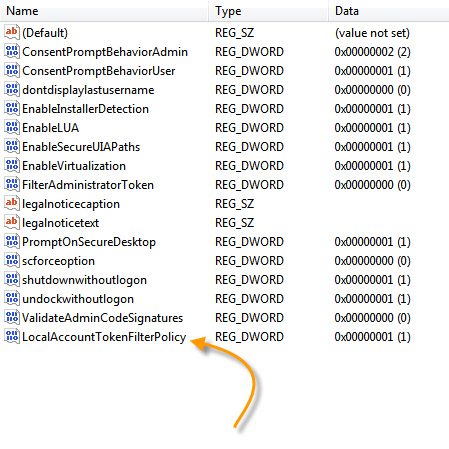 Set it to 1, and reboot.
Now you can access the $admin share on your Windows 8 machine.
One more thing…Subscribe to my newsletter and get 11 free network administrator tools, plus a 30 page user guide so you can get the most out of them. Click Here to get your free tools