Last week I got an email from Chris:
"One thing that would be really useful (In Network Administrator) for us would be the ability to run gpupdate with various switches i.e. /force or /boot to remote pc's. especially when we have deployed software to a whole IT suite and then have to log on to each one and do a gpupdate /force /boot to pick up any setting changes."
We added the feature this week.
You can pick just the user policy, computer policy (or both).
If you want to force the policy, or reboot – those options are there too: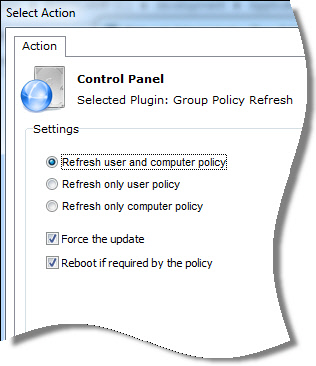 To refresh a policy remotely, just pick the Group policy refresh plugin: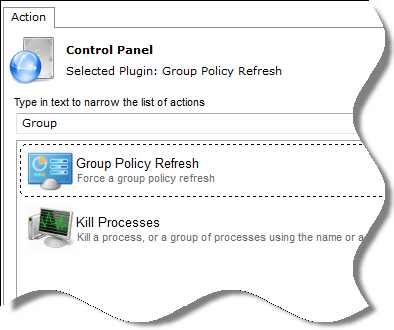 Set your options, and then pick your list of computers: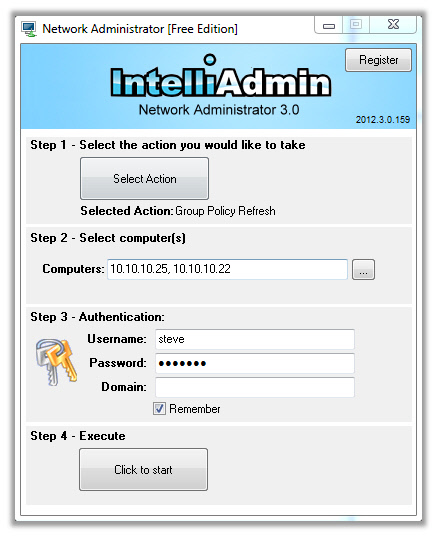 Hit the start button, and Network Administrator will take care of the rest:
Get your free copy from here:
To get Network Administrator to work remotely, make sure file and printer sharing is open in the firewall…these articles will get you started:
Windows XP:
http://www.intelliadmin.com/index.php/2008/12/enabling-file-and-printer-sharing-in-windows-xp/
Windows Vista, 2008:
http://www.intelliadmin.com/index.php/2008/12/enabling-file-and-printer-sharing-in-vista/
Windows 7, 2008 R2:
http://www.intelliadmin.com/index.php/2009/08/windows-7-the-admin-share/
Windows 8, 2012:
http://www.intelliadmin.com/index.php/2012/10/windows-8-enable-the-admin-share/
From a script:
http://www.intelliadmin.com/index.php/2013/01/enable-file-and-printer-sharing-from-a-script/
One more thing…Subscribe to my newsletter and get 11 free network administrator tools, plus a 30 page user guide so you can get the most out of them. Click Here to get your free tools