We have released the final build of Remote Control Enterprise Edition to our website.
What is it?
It allows you to control computers remotely, as if you were in front of them. Across your network, and across the world.
The big change in this version is that almost everything is accessible from an easy to use web interface: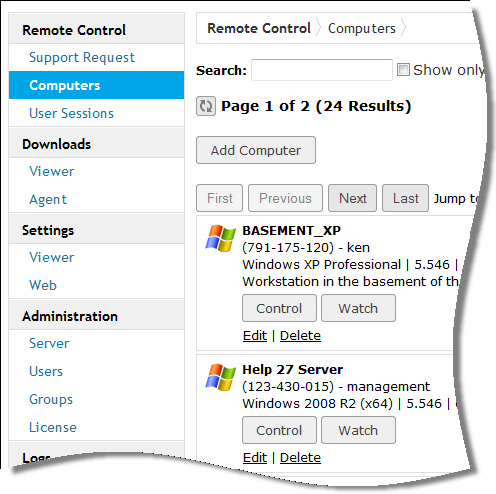 That was just the beginning.
We have added some powerful features that will make your life easier.
Ever need to help a customer, or user on your network…but the help was needed *inside* a remote desktop session?
You can easily jump into a remote desktop session, and move the mouse, and type on the keyboard as if you were there.
Just pick the session from a list, and connect:

Finding users is a breeze. If you are using another remote administration product I bet you spend quite a bit of time trying to find the computer someone is on. Now you can just start typing their username: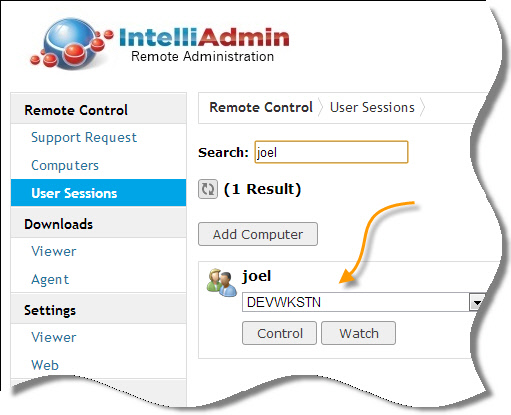 Need to limit access to computers? We created a powerful permission system that will allow you to grant limited access to computers: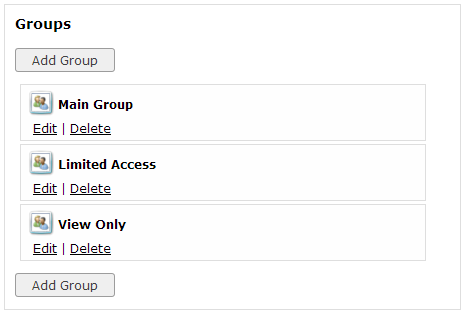 This is perfect if you want to give Dave in accounting access to 3 computers in his area – but not to the domain controller.
Sometimes you need to take a look at what a user is doing, without them knowing about it.
I remember many times in my life as an admin I was asked to watch what a user was doing.
The new watch mode allows you to monitor a user without letting them know: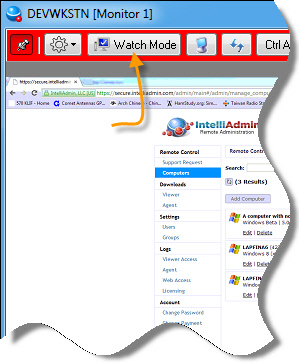 This can be a dangerous feature too – so we have plenty of policy options that can lock this feature away if your organization does not allow it:
The best part of all of this is that it is self hosted. You control the server, and your traffic does not pass through to a third party. This also means you don't need to pay any monthly fees. Just a license per administrator is needed.
Get the 30 day trial of the server from here:
Before you get started, please take a look at the install section of the manual:
One more thing…Subscribe to my newsletter and get 11 free network administrator tools, plus a 30 page user guide so you can get the most out of them. Click Here to get your free tools