If you downloaded Network Administrator recently, there is an update you might want to download.
The IE automatic update install blocker did not send the change if you did not have all of the check boxes checked, or all the boxes unchecked.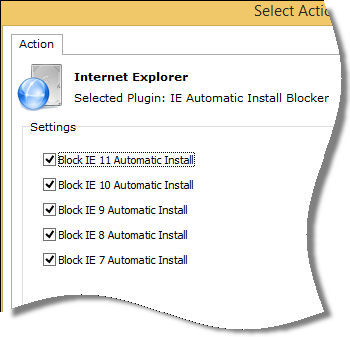 If you downloaded before, please update with this new version:
http://www.intelliadmin.com/NetworkAdministrator.exe
Install right over the current version (Make sure Network Administrator is closed) and then re-apply the block or unblock and it will properly register the change.
A big thanks to Anthony for pointing out the issue.
One more thing…Subscribe to my newsletter and get 11 free network administrator tools, plus a 30 page user guide so you can get the most out of them. Click Here to get your free tools