A while back I wrote about Veeam – a backup utility for VMWare and Hyper-V.
The drawback is in this free version of Veeam, you can't schedule backups.
I have found an alternative. It is called Altaro Hyper-V Backup.
The main limitation in the free version is you can only backup two VMs. Also, Altaro can't backup VMWare virtual machines.
On the plus side you can schedule your backups. So if you just have a small (one or two) set of virtual machines, this could be the solution for you.
A few reasons why I like it:
The interface is clear cut, and easy to use: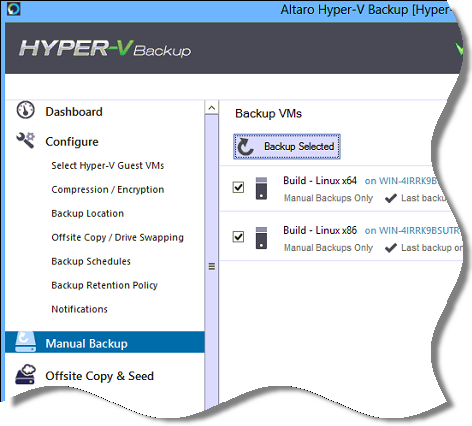 It has the ability to reach into your backup and do file level restores, and it even 'knows' about MS Exchange so you can restore that out of a virtual machine too: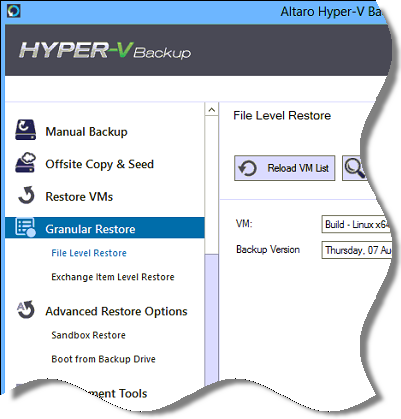 You can tell it to backup locally, and push the backup at the same time to an offsite location: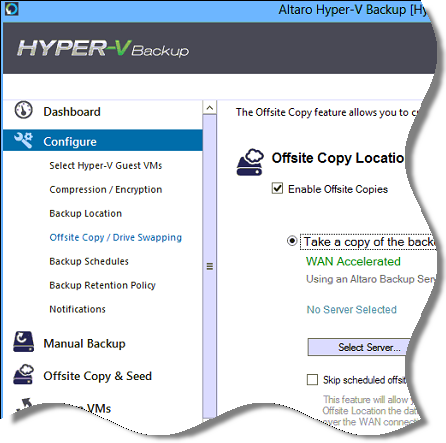 The scheduling is easy to use, and available in the free version: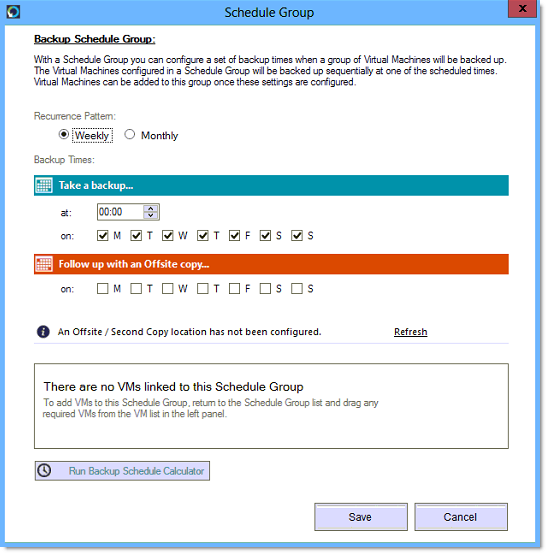 Get a copy of it today from their website:
http://www.altaro.com/hyper-v-backup/
One more thing…Subscribe to my newsletter and get 11 free network administrator tools, plus a 30 page user guide so you can get the most out of them. Click Here to get your free tools