This week I received a question from Andrew:
"Hi Steve, I just finished going through our network and making sure 'wake on lan' is enabled in the BIOS. Do you have any suggestions for a simple and easy to use app for sending out WOL requests?"
If you are not familiar with Wake On Lan, it is a feature in network cards and the BIOS of your computer that allows you to send a packet, and power it up over your network.
One of my favorite applications for this is WakeMeOnLan from Nirsoft.
The trick with any WOL application is that you want it to collect the MAC address *before* it is turned off. With WakeMeOnLan, that is easy to do.
Just set your range of IP Addresses: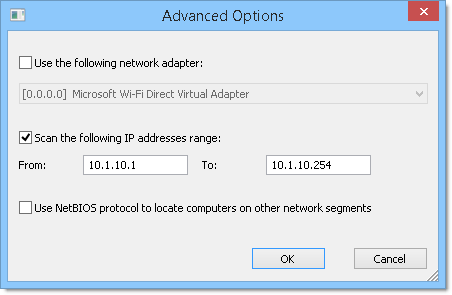 And then press the play button to scan your network: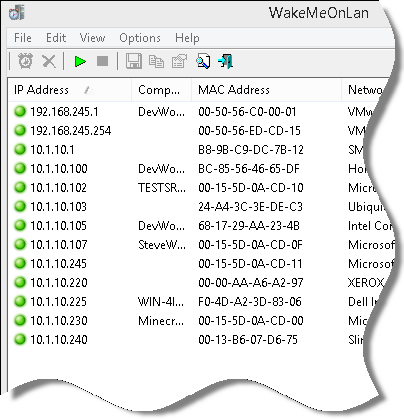 Once you have your list of computers, you can easily pick one and send it a power up: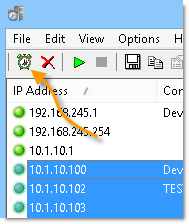 A simple and easy to use app, and has no DLL or other dependancies so you can easily throw it on a flash drive.
Get it from the Nirsoft Website
Note: Some nirsoft apps register as having a virus. This is a false positive, and the anti-virus companies won't take them off the list since they could be used for "hacking" – sad but true.
One more thing…Subscribe to my newsletter and get 11 free network administrator tools, plus a 30 page user guide so you can get the most out of them. Click Here to get your free tools