I came across a free tool called Fing.
If you have ever forgotten the IP address of that wireless router in the corner, or quickly need the IP of one of your printers – this is the tool to do it.
I had a Xerox printer that had been moved from our old office. The interface for it was annoying, so I ran Fing on my PC and found it almost right away:

It continually cycles through a network discovery. It does this every 60 seconds.
During each cycle you get a concise output of all the devices seen from your computer:

What is nice about that is you can see the MAC addresses of computers across your network.
You can use that for the next feature – wake on LAN.
If you have computers or devices that support it, you can power them on using the WOL feature of Fing.
Just like this: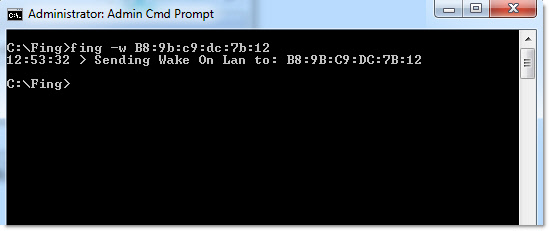 Get your copy of Fing from here:
One more thing…Subscribe to my newsletter and get 11 free network administrator tools, plus a 30 page user guide so you can get the most out of them. Click Here to get your free tools