As you may already know Microsoft will stop supporting Windows XP on April 8th, 2014.
What this really means is – no more security patches for XP.
What you might not know is starting this Saturday – March 8th, 2014 – users will start seeing a nag window like this:
For some organizations, these type of popups can cause a flood of messages to hit the helpdesk. This means you have a short window today to let your users know it is coming.
In addition, Microsoft has partnered with Laplink and is providing a free transition tool called PCmover Express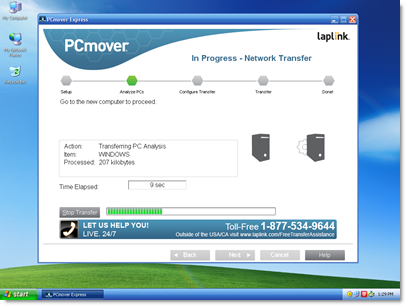 It helps you move your apps and settings to a newer version of Windows.
While I agree it is time to move to a newer version of Windows, I know some of you have your hands tied…and will be running XP for quite some time.
If you really don't want to see the message popping up all over the place, and don't care if those systems are updated anymore, you can prevent the message from appearing by stopping the automatic update service.
Keep in mind this will disable all updates – they will still be available for a month.
You can stop it and set it to manual at the command line with these two commands:
sc config wuauserv start= disabled
net stop wuauserv
Note – that space after the = on the first line is important. The command will fail if you don't put it in there. Got to love MS for that one
Alternatively you can remotely stop and set the service to manual on many machines at once using our Network Administrator tool: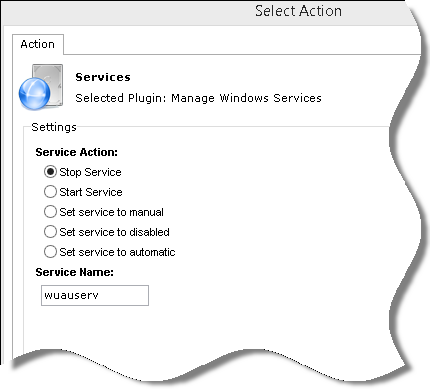 You can get a copy of it from here:
Network Administrator Download
One more thing…Subscribe to my newsletter and get 11 free network administrator tools, plus a 30 page user guide so you can get the most out of them. Click Here to get your free tools