For a while now Network Administrator has had a plugin that allows you to force windows updates on remote machines.
Many of you use it as a backup when your Windows Update Server (WSUS) is not working.
Before our plugin would just run the standard update procedure, but this would break if the remote machine could not reach your WSUS server.
The plugin would just think the computer had trouble reaching the internet: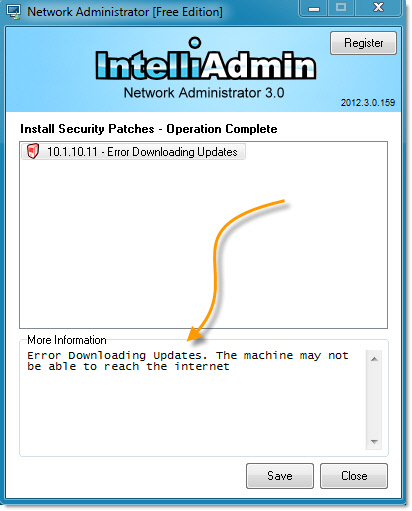 We now have updated the plugin to automatically re-point the machine to Microsoft's update servers, run the updates, and then restore the old settings.
With the change, you can even update those machines that were giving you trouble from the WSUS server console: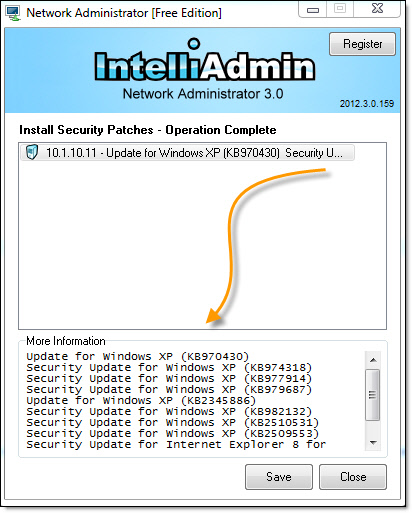 Download the latest version of Network Administrator from here:
Network Administrator Download
One more thing…Subscribe to my newsletter and get 11 free network administrator tools, plus a 30 page user guide so you can get the most out of them. Click Here to get your free tools