Hello Everyone,
I hope your Friday is going well – I just wanted to put out this quick note to let you know we updated our SystemInfo.exe utility.
If you don't know what it is, you can read more about it here
The update is in response to a few requests.
Here are the new features:
-Service pack information now included with the windows version
-Properly get the public ip when user is behind a proxy
-Added a new button to copy all of the info to the clipboard
Take a look: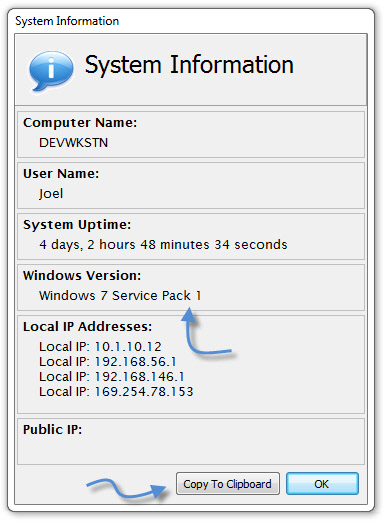 The last one (copy to clipboard) can really save time.
Instead of having a user read everything off to you, just have them hit that button and paste it into an email: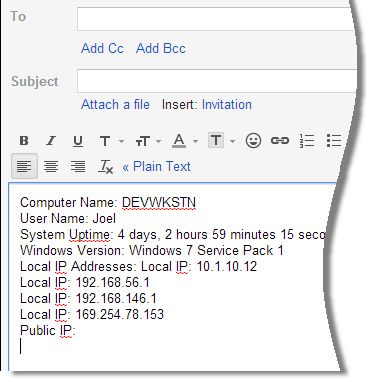 Get your free copy from here:
http://www.intelliadmin.com/systeminfo.exe
One more thing…Subscribe to my newsletter and get 11 free network administrator tools, plus a 30 page user guide so you can get the most out of them. Click Here to get your free tools