Over the weekend I helped my friend upgrade his small network of computers to Office 2013. He is one of those people who loves to run the latest and greatest.
Unfortunately Microsoft has decided to heavily push the cloud features of Office 2013. This means that every time you launch Word, Excel, etc you get prompted like this: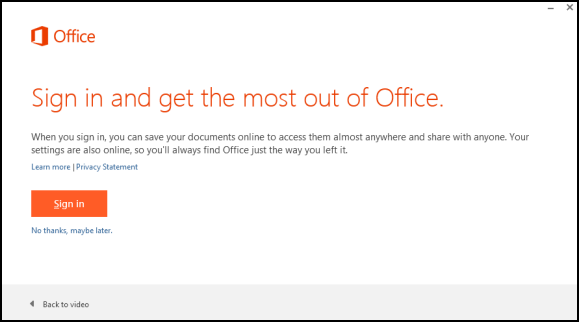 And this when you go to open a document: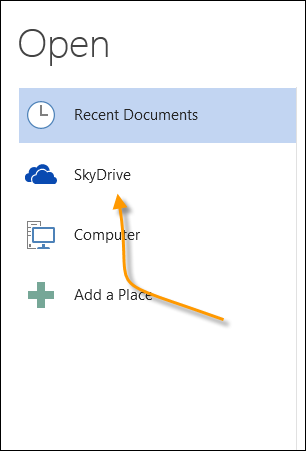 Pretty annoying if you never want to save anything to the cloud.
After some looking around I found a registry key you can set to disable this.
Here is the path to the key:
HKEY_CURRENT_USER\Software\Microsoft\Office\15.0\Common\SignIn
It is possible that 'SignIn' does not exist. If so, then create one.
Then under that key create a new DWORD value named SignInOptions and set it to 3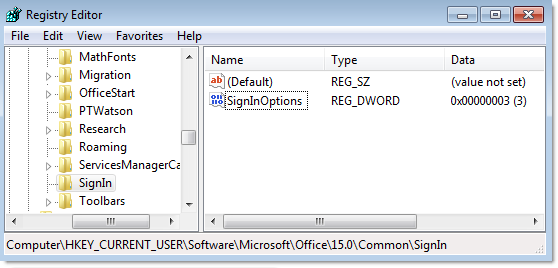 After the change, the cloud options are gone: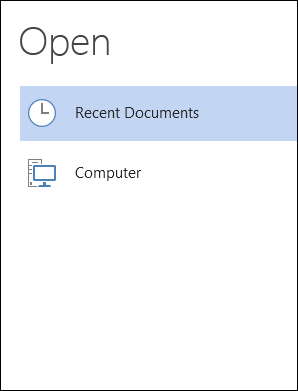 If you want to push this setting across your network, you can now do it with Network Administator. We added it as a plugin: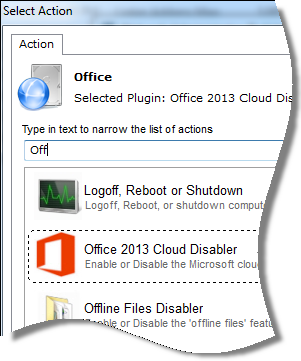 You can enable or disable it: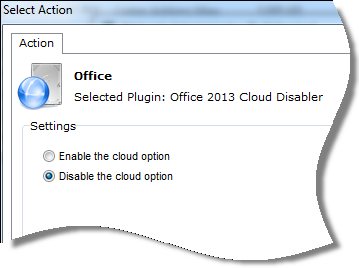 You need to make sure the user is logged into their computer for it to take effect.
Get a copy of Network Administrator from here:
http://www.intelliadmin.com/index.php/network-administrator-download-links-2/
One thing to note – to get Network Administrator to work you need to make sure your remote computers are configured properly.
-The remote registry service must be started and set to automatic
-File and printer sharing must be enabled in the firewall
Here are instructions on how to do that for each version of Windows:
Windows XP:
http://www.intelliadmin.com/index.php/2008/12/enabling-file-and-printer-sharing-in-windows-xp/
Windows Vista, 2008:
http://www.intelliadmin.com/index.php/2008/12/enabling-file-and-printer-sharing-in-vista/
Windows 7, 2008 R2:
http://www.intelliadmin.com/index.php/2009/08/windows-7-the-admin-share/
http://www.intelliadmin.com/index.php/2012/10/windows-8-enable-the-admin-share/
From a script on any version of windows (Must run as administrator):
Enable the admin share from a script
One more thing…Subscribe to my newsletter and get 11 free network administrator tools, plus a 30 page user guide so you can get the most out of them. Click Here to get your free tools