This week I came across a free tool I think you might like.
It is called RD Tabs.
I know you always have a bunch of Remote desktop sessions going at the same time – how else could you get your work done?
RD Tabs allows you to more easily access those open Remote Desktop windows, and it has some extra features to boot.
The most prominent feature is that all of your sessions are organized in tabs along the top of the main window: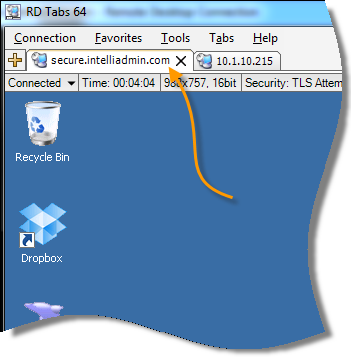 At any time you can grab a screen shot of the session and put it on the clipboard: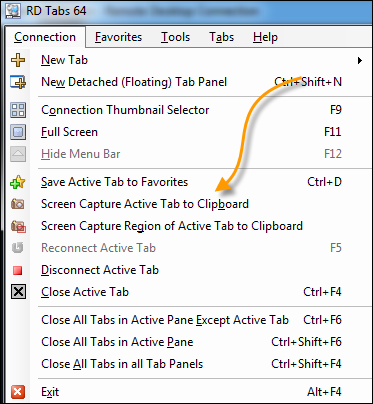 It has a split screen feature so you can look at more than one RDP session at the same time.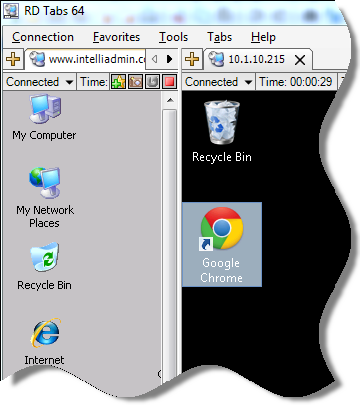 The settings have a good number of options. One that sticks out is the granular control over automatic reconnects: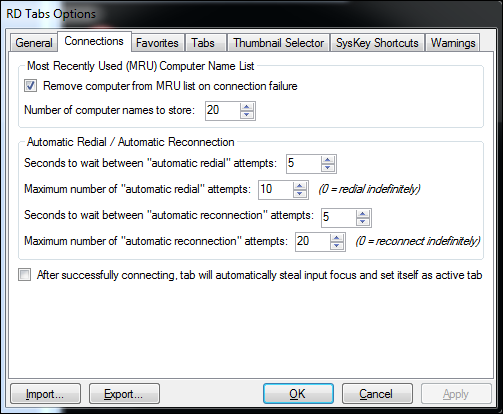 It is worth taking a look at…
Get your copy for free from here:
One more thing…Subscribe to my newsletter and get 11 free network administrator tools, plus a 30 page user guide so you can get the most out of them. Click Here to get your free tools