I came across a tool this week. It is called "Network Stuff"
It is a tiny little app, but has a bunch of features that could be helpful when trying to diagnose network issues.
My favorite part is the status window. The TCP/UDP options give you a quick view of the ports owned by applications:
I like this one, since many times I can see my machine is listening on a port, but I have no idea which app is doing it.
It also has a wake on lan utility: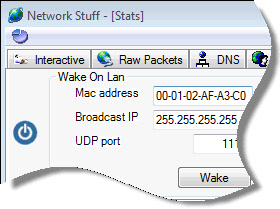 And an ARP tool you can use to grab the MAC address of a machine on your LAN: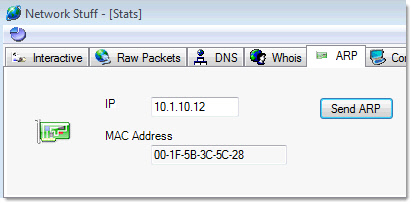 There are a bunch of other networking tools packed into this one. The interface has a slight learning curve, but on the plus side it is a stand alone exe that does not require an install – makes it easy to put on a flash drive to take around while working on systems.
Get it from our website:
Get it from the Network Stuff Website:
One more thing…Subscribe to my newsletter and get 11 free network administrator tools, plus a 30 page user guide so you can get the most out of them. Click Here to get your free tools