Today we have released beta 2 of Remote Control 5.4
IntelliAdmin Remote Control is a program that allows you to easily control computers on your network, remotely.
You can read more about the major updates in the pending 5.4 release here
This release fixes the issues reported in the last beta.
The remote control action you pick is now saved between sessions. If you leave it in "watch mode" it will stay there when you re-launch the viewer: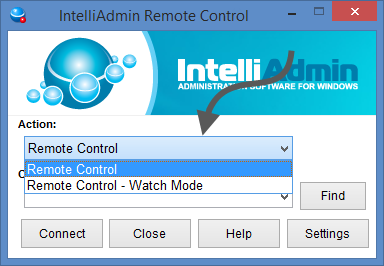 It also will synchronize that setting between the main screen and the find window:
When you go into full screen mode, you now can see the name of the remote computer: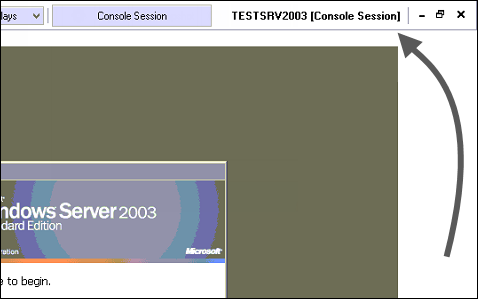 Along with those new things, we have squashed the bug that would show a pixelated screen when using the full color mode.
The license system has been updated. If you are a current standard edition customer (your maintenance is still up to date), you will be issued a new serial number when it is released. If you are an enterprise remote control customer, you can use the newer 5.5 enterprise serial number to register it.
Download the beta from here:
Remote Control 5.4 – Beta 2 Download
Report all issues to support@intelliadmin.com
One more thing…Subscribe to my newsletter and get 11 free network administrator tools, plus a 30 page user guide so you can get the most out of them. Click Here to get your free tools