We have released a new version of our freeware add/remove programs utility. It allows you to remove those pesky applications that have a broken uninstall.
Make sure you try the applications uninstall first – this program will simply remove it from the Add/Remove programs list, no actual uninstall procedures are called
As always – no spyware or adware, just freeware goodness.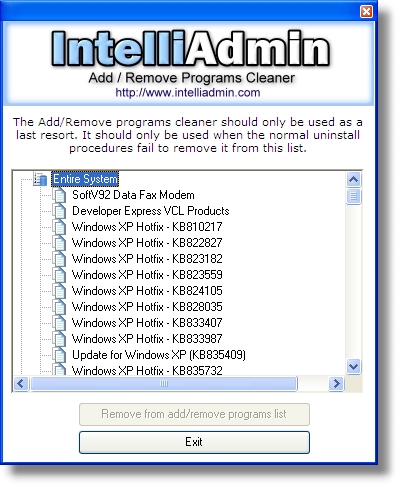 Find it in our downloads section
One more thing…Subscribe to my newsletter and get 11 free network administrator tools, plus a 30 page user guide so you can get the most out of them. Click Here to get your free tools