I admit it. I still have a hotmail account. I have had a hotmail account since they started way back in the day – before Microsoft had anything to do with it. They were one of the first web based free email sites on the internet.
For quite some time now I have been happily using hotmail within Microsoft Outlook. It makes it easier since I can bring all of my email accounts into the same program. That way I don't have to keep checking 3 different sites to see all of my new email.
Someone asked a question today in our discussion board about hotmail, and IE 7. The user installed IE 7, and now Outlook keeps asking for the password for hotmail – even when it is correct.
Ok. I decided to test this for myself. I got on one of my test systems and installed Microsoft Outlook, and the Hotmail account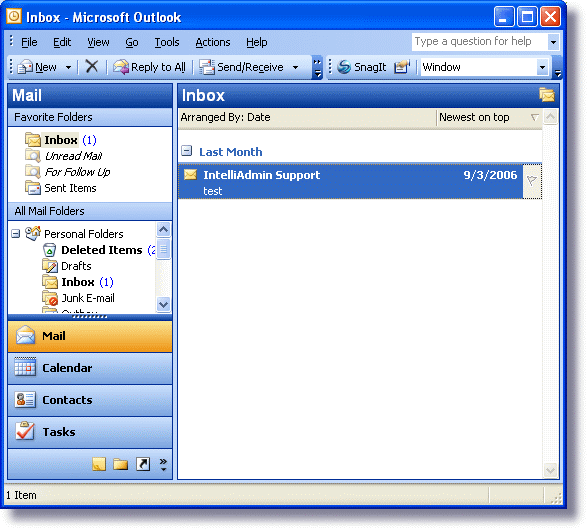 Got it working smoothly, and then proceeded to install IE 7. After the reboot I launched Outlook and sure enough it was asking me for the password.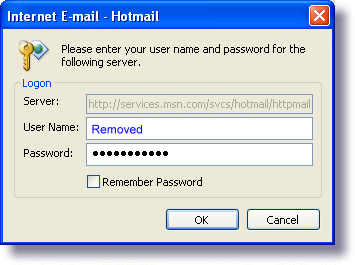 Searched for quite some time through MS knowledge base and finally found KB 904942.
The frustrating part about this is that the only download they have is for the 64 bit version of Windows!
After searching the newsgroups and message boards I found out that this update can be installed via automatic update. You need to run automatic update, then pick the Software, Optional Updates setting on the left. Sure enough you will see it on the list: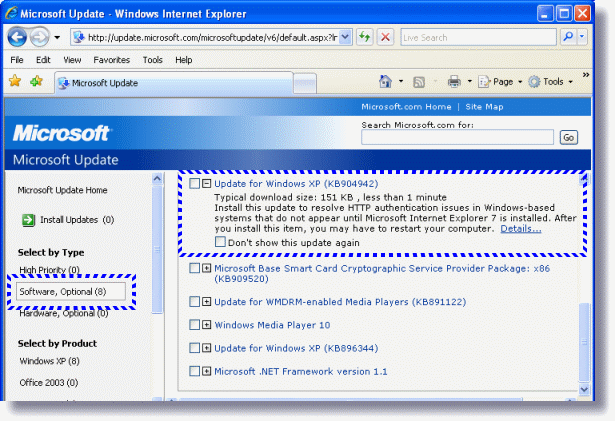 After installing the update Outlook worked perfectly again.
Update: Looks like another user answered the question while I was writing the article. Thanks Joshua!
One more thing…Subscribe to my newsletter and get 11 free network administrator tools, plus a 30 page user guide so you can get the most out of them. Click Here to get your free tools