On Tuesday Samsung Electronics unveiled a 64 gigabyte flash drive at its Mobile Solution Forum in Taipei, Taiwan.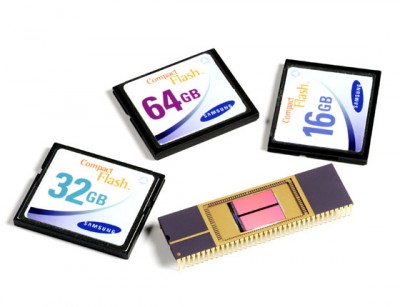 The Korean company says it plans to start mass production of the 1.8 inch drive in the second quarter of 2007. A 64 GB flash drive is twice the size of any flash drive used in laptops today. These solid state devices are mostly used in ultra portable laptops. This is because they require significantly less power, and result in increased battery life. Since there are no moving parts it can take more of a beating than a traditional hard drive
Price is a major consideration. Ultra portable laptops (Laptops 4lbs and less) over the last few months have averaged around $2000 US, and recently have moved to around $1800. In this competitive market it is unlikely that laptop manufacturers want to budge on price. I would suspect that by the time it hits the street, the price for this will be at par with the 32GB flash drives.
More importantly they have improved the read and write times over their 32 GB flash drive. Read times are 20% faster, and write times are up to 60% faster
I think we will be seeing more of this, and I see no reason why it can't be used in desktops, and servers. The speed and reliability factor is very attractive in any system.
One more thing…Subscribe to my newsletter and get 11 free network administrator tools, plus a 30 page user guide so you can get the most out of them. Click Here to get your free tools