Mark Russinovich and Bryce Cogswell have released their first major utility since Sysinternals was purchased by Microsoft. The tool named Active Directory Explorer 1.0 allows you to browse through raw Active Directory data.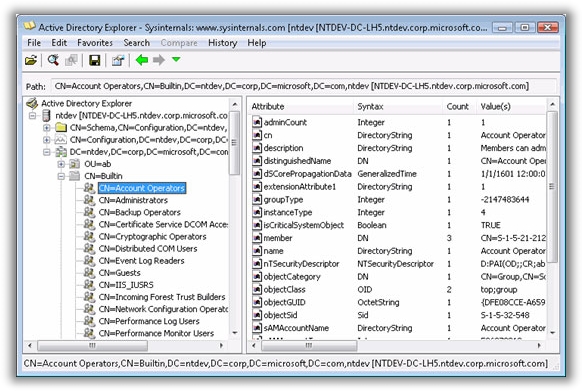 It is the perfect tool to use when writing scripts that access Active Directory via LDAP queries. It allows you to find fields that you never even knew existed.
Additionally it allows you to save snapshots of an Active Directory database for offline viewing and comparison. When you load a saved snapshot you can browse it as if you were connected to an Active Directory server.
One more thing…Subscribe to my newsletter and get 11 free network administrator tools, plus a 30 page user guide so you can get the most out of them. Click Here to get your free tools