I had a question from a reader this week – Steve. I was wondering. Do you know how to add a new domain to an exchange 2003 server without going into each user account?
It just happens that I added IntelliAdmin.org to our Exchange server a few weeks ago. The thing that strikes me about exchange is how different it is from most email servers. Most of the time adding a new domain to an email server is a trivial task. Under Exchange you will not find a simple "Add New Domain" button. Still, it is not difficult to do once you know how.
Open the Exchange System Manager, and drill down to the "Recipient Policies" under Recipients. See the default policy on the right. Double click on it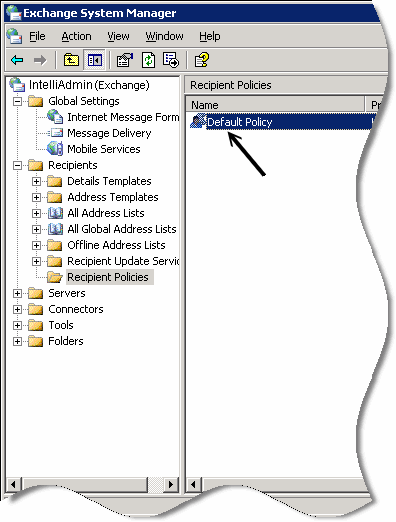 The default policy properties page will open. Move to the "E-Mail Addresses (Policy)" tab. You will see the current list of domains. We want to add a new domain…so click on "New"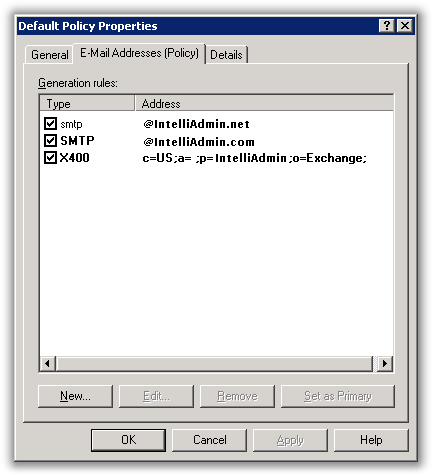 A list of options will be shown. Since we want a new internet email address we want to pick 'SMTP' as our option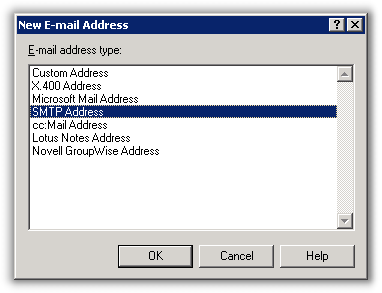 Now simply enter the name of the new domain with the @ sign in front of it.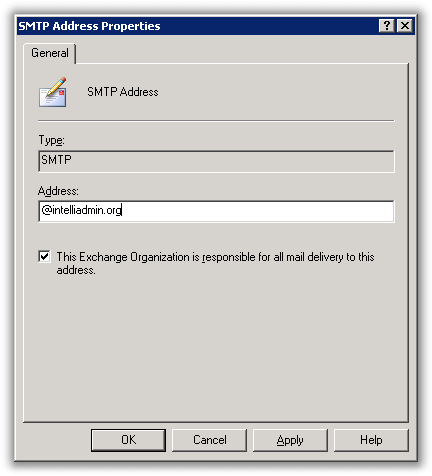 Click OK. You may notice that the newly added domain is *not* checked. Check it and click Apply. You will be prompted with this message

Click yes to apply the new domain to all user accounts.
Now you can receive mail at the new domain. Just make sure you setup your DNS records so outside mail servers know where to send the mail.
One more thing…Subscribe to my newsletter and get 11 free network administrator tools, plus a 30 page user guide so you can get the most out of them. Click Here to get your free tools