I have been playing around with the SystemInfo command in windows, and I wanted a concise way to see what the uptime of my system was.
It is actually very simple. Get a command line, and type: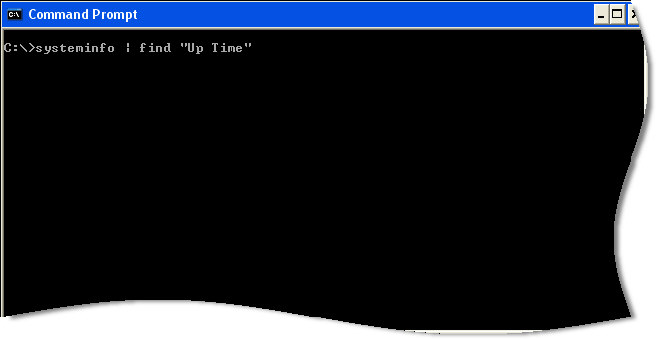 It will go through some calculations, and finally come back: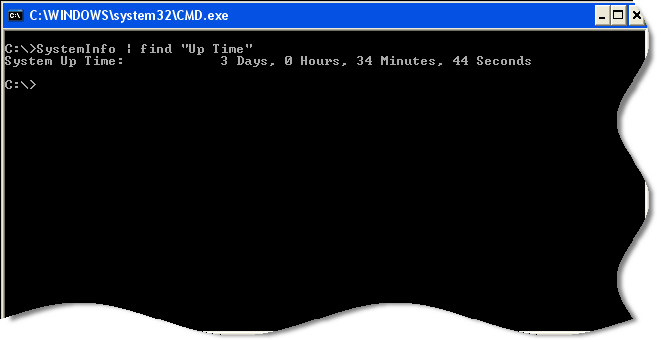 This is a very simple way to see if that server, or workstation was really rebooted.
Note: It seems that I have been caught using Windows XP again. Can't help it…so much faster than my Vista box. The above command will not work for 2008, or Vista. This is because Microsoft has changed the output of SystemInfo. To get very similar info for those two operating systems you can use: "systeminfo | find "System Boot Time"
Update #2: On Windows 2003 it is different too: "systeminfo | find "System Up Time"
One more thing…Subscribe to my newsletter and get 11 free network administrator tools, plus a 30 page user guide so you can get the most out of them. Click Here to get your free tools