I hope everyone had a great Christmas, and New Year. I sure did – The power was out at my house and the office between both holidays. Almost a week without power. I am now very familiar with electricians, transfer switches, and generators. Still it did not get us down – we still enjoyed the holidays in the dark, and got to re-discover board games with the kids.
When I got my computer powered back up, I had an email from a friend that told me about a cool plugin for Office 2007. It uses the free FoxIt PDF viewer. Using this to preview PDFs has many benefits. First it is free. That is always a great thing. FoxIt has developed a PDF viewer from scratch, so it is immune from many of the security problems that plague the Adobe PDF viewer.
There are two different versions for XP, and Vista – so if you want to download right away, here are the links:
The install is simple. Make sure you have Outlook closed, and run the setup file. After you install it, launch outlook and find an email with a PDF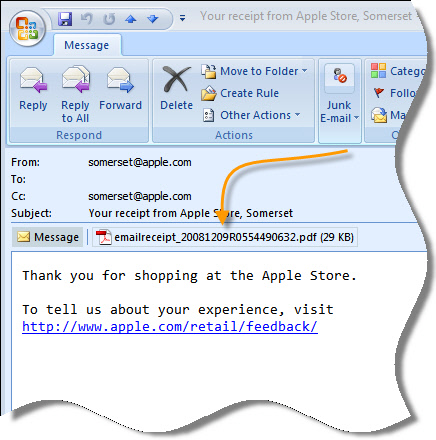 See my pointer? That is where you want to click, then a new panel will be displayed: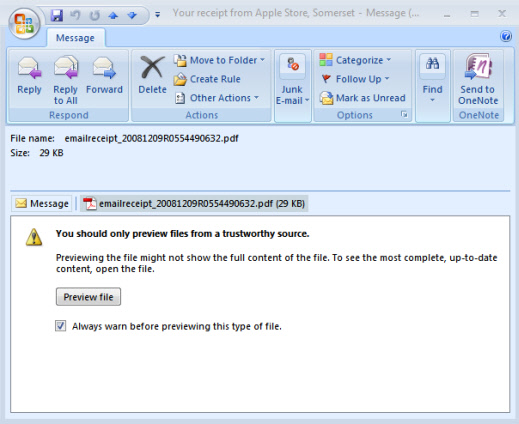 Click on the preview file, and you can read your PDF right in Outlook: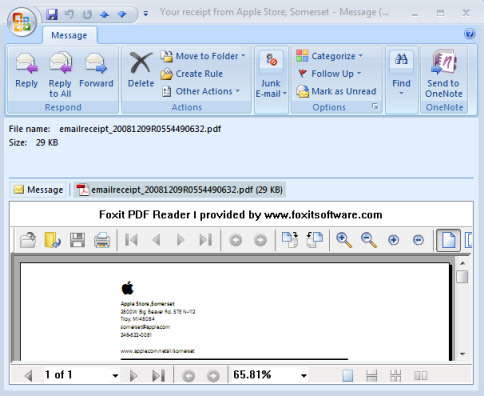 This is a great alternative to the Adobe. It is free, and you reduce the PDF security threat to a much lower level.
One more thing…Subscribe to my newsletter and get 11 free network administrator tools, plus a 30 page user guide so you can get the most out of them. Click Here to get your free tools