I was troubleshooting a server yesterday and a came across an easy way to clean boot into Vista, or 2008. When I say clean boot I mean that Windows starts without any 3rd party services running.
To do it, startup MSCONFIG, (Start then run…type msconfig.exe)
Once it launches, move over to the services tab: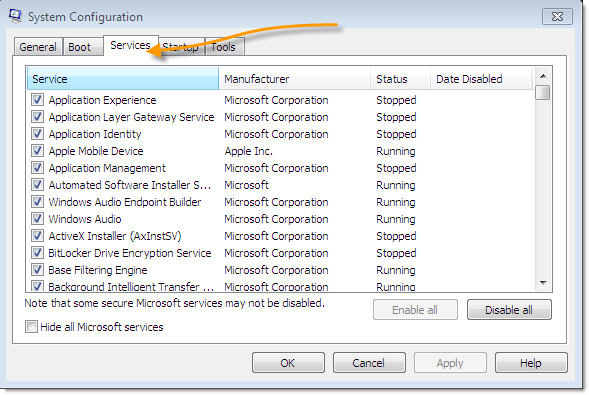 Then move down, and hide Microsoft services (We don't want to disable those)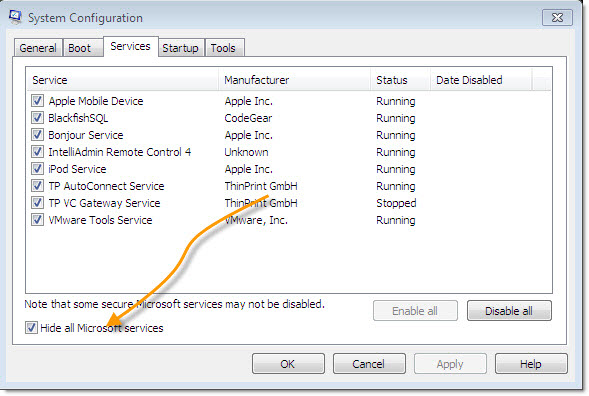 After you do that, click the "Disable Services" button on the right: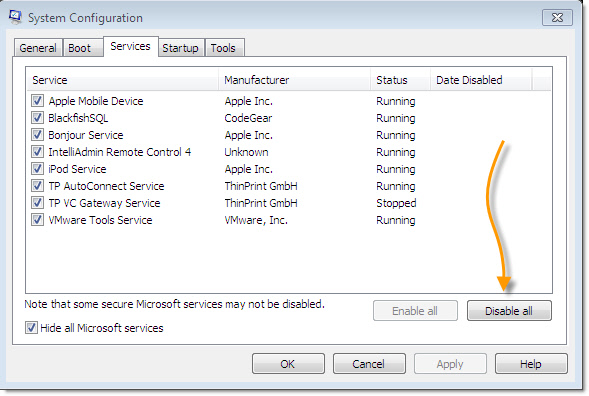 Now click OK, and reboot. When Windows restarts, no 3rd party services will be running.
Once you have completed your troubleshooting you can reverse the process to turn them back on.
One more thing…Subscribe to my newsletter and get 11 free network administrator tools, plus a 30 page user guide so you can get the most out of them. Click Here to get your free tools