A few days ago a friend of mine called me. He said he had a small problem with his laptop, and was wondering if I could help him over the phone.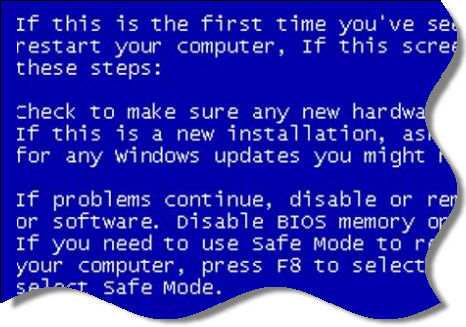 You get the idea. Not an easy problem.
He brought the laptop over, and I determined the cause of the blue screen: it was a corrupted registry hive.
Panic started to set in. He needed some word documents he was working on earlier in the day – and needed them for a class he had that night!
I was pretty sure the data was there, but how could we get to it? If it was a desktop machine I could pull the hard drive, and connect it to my machine.
I pulled out an old favorite of mine, BartPE
http://www.nu2.nu/pebuilder/
(Scroll down to the middle of the page for the download link)
What is it? BartPE will create a special boot disk that runs a compact version of Windows XP – without any need for a hard drive.
It is perfect for recovery operations like this.
To get Bart PE to build a disk for you, you will need a copy of Windows XP professional. It needs these files from Microsoft to create your boot disk.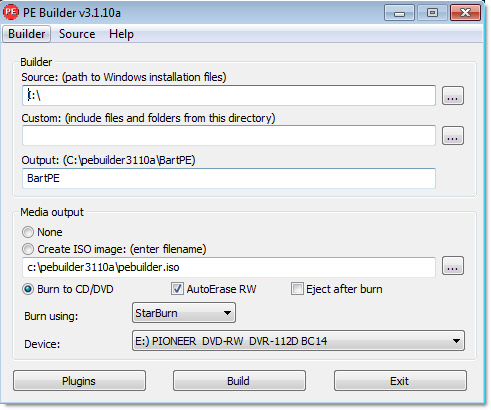 You can burn it right from the app, or create an ISO for later use.
I almost forgot the best part – it is free
I built a boot disk from BartPE, and booted his laptop with it. Within moments I was able to copy his important files to a flash drive.
Even better, I was able to go into the c:\windows\restore folder and copy the corrupted hive over to c:\windows\system32\config
Now his system could boot again. He only had to install a few apps again to get it back to normal (The software hive we recovered was a few months old)
I have been using this utility for years. What type of windows boot disk do you use?
One more thing…Subscribe to my newsletter and get 11 free network administrator tools, plus a 30 page user guide so you can get the most out of them. Click Here to get your free tools