I have gotten this call before – A friend has a new computer. For a free dinner or maybe a few beers (Or Both!) would I help them move everything over?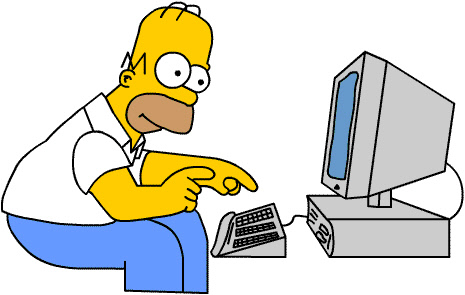 Sure no problem I say. Just a few word docs, and an email account.
Hmm..an email account.
This friend of mine has used Gmail with Outlook – for a long time. As long as Gmail has been around. Unfortunately he only typed in his password once. Now, he can't remember it.
So here we are. We have the password on his old machine. I can see those little *** taunting me in Outlook.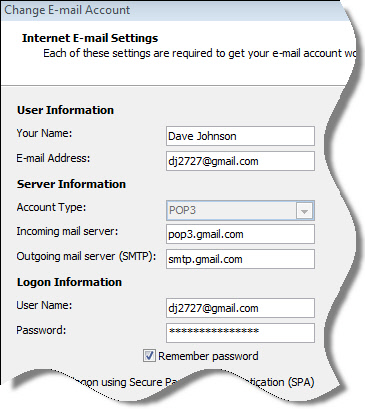 Sure, I could email the nice folks at Google and try to recover the password, but I know from experience this will take a long time.
Then I remembered there is an awesome utility from NirSoft called MailPassView. This little gem can pull the passwords out of almost every known email client.
You can download it from here:
http://www.nirsoft.net/utils/mailpv.html
Within a few seconds of launching the app, it found my friend's account: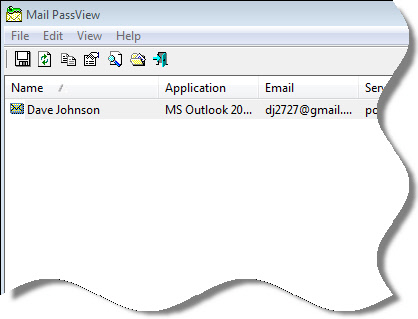 A Double click on the entry and I had the password: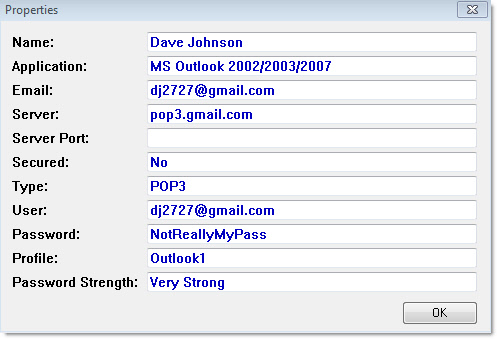 Much easier than trying password recovery with Google.
Here is a complete list of the email clients that it supports:
Outlook Express
Microsoft Outlook 2000 (POP3 and SMTP Accounts only)
Microsoft Outlook 2002/2003/2007/2010 (POP3, IMAP, HTTP and SMTP Accounts)
Windows Mail
Windows Live Mail
IncrediMail
Eudora
Netscape 6.x/7.x (If the password is not encrypted with master password)
Mozilla Thunderbird (If the password is not encrypted with master password)
Group Mail Free
Yahoo! Mail – If the password is saved in Yahoo! Messenger application.
Hotmail/MSN mail – If the password is saved in MSN/Windows/Live Messenger application.
Gmail – If the password is saved by Gmail Notifier application, Google Desktop, or by Google Talk.
Best of all, this thing is free. You can't beat that!
Keep this one handy. You will need it someday.
One more thing…Subscribe to my newsletter and get 11 free network administrator tools, plus a 30 page user guide so you can get the most out of them. Click Here to get your free tools