We just released the latest version of Enterprise Remote Control.
What is it? – Let me tell you.
Ever have trouble supporting a remote user because it is too hard to get to their machine? You know what I am talking about…finding their public IP, having them open a port or two – if you are lucky you can pull it off, but usually you end up saying "Tell me what you see now"
Wouldn't it be great if you could get to their computer and control it as if you were standing right there? No matter where they were at – as long as they were connected to the Internet?
I hear you. You are saying, "Sure Steve, but I don't want to pay some huge monthly fee".
I say you don't have to.
Yes, there are many online services out there that will provide this for a monthly fee. Those are great – but you are different.
You know the difference between an IP and a MAC address. You don't need the "hand holding" these services require. Plus you don't want your sensitive info passing through a server you have no control over.
Why couldn't you just run it yourself?
You can. That is what our Enterprise Remote Control can do for you.
Setup the IntelliAdmin Enterprise Server on your network, and install the agent on computers you want to control. From that point on those computers are only a few clicks away. Easily find a computer by name – instead of a constantly changing IP address: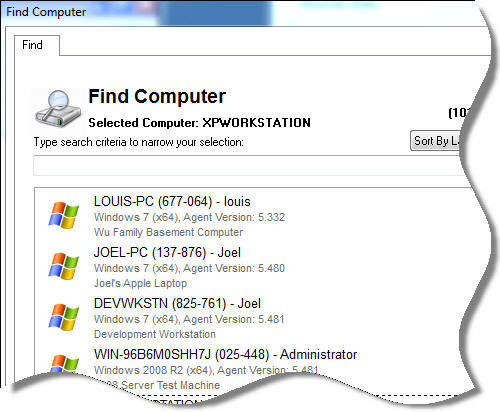 When you go to connect, the system will find the most efficient way to get to it. If you are both on the same local network, then it will make a direct connection. Both of you are behind firewalls? No problem – it can relay the connection. With almost any firewall configuration, you can control that remote machine.
How much you ask? Just $599 per administrator.
Don't wait, get your copy now:
Download a 30 day risk free trial from here:

Remote Control Download Links

Last time I promised easy distribution. The distribution tool, and the online agent builder are complete, and you can find them here:
As promised, you can now set the viewer to register with the Enterprise Server when it automatically installs the agent on your LAN: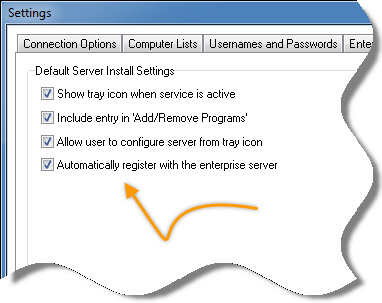 That little checkbox seems like a small feature, but our team put in many hours to get that to work.
Also, we have added a setting on the Enterprise Server: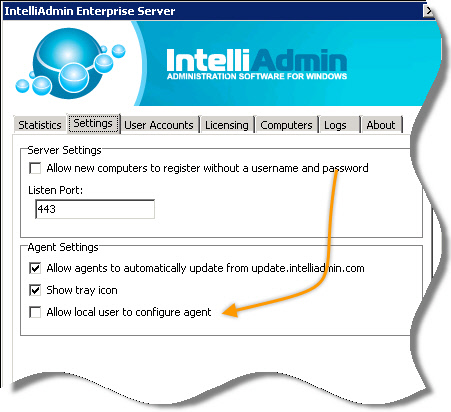 This allows you to enable, or disable the "Configure" button in the agent information window (This is what is displayed when the user clicks on the icon by the time):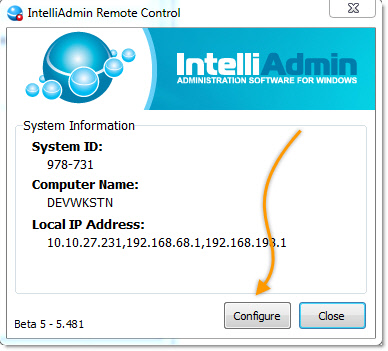 One more thing…Subscribe to my newsletter and get 11 free network administrator tools, plus a 30 page user guide so you can get the most out of them. Click Here to get your free tools