File and printer sharing is used primarily for…you guessed it…sharing your files and printers. By default Vista is configued with these disabled. Many times file and printer sharing is also needed for remote administration tools that access the admin$ share.
The first step to getting this to work is enabling an exception in the firewall. Get into the control panel, and double click on the firewall icon: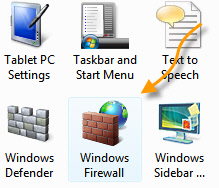 A configuration window will appear, click on the change settings link:
Once that opens, switch to the "Exceptions" tab, and make sure "File and Printer Sharing" is checked.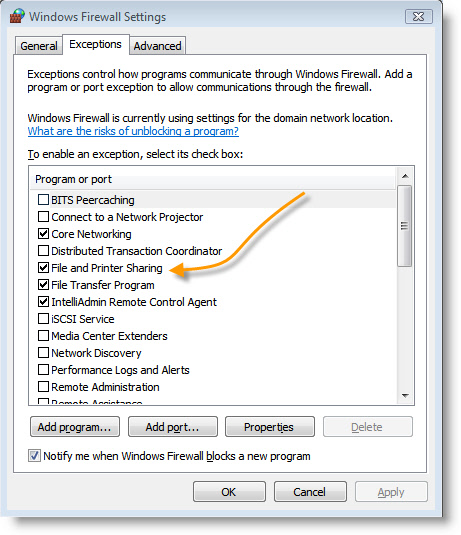 If you are only interested in sharing files, then you are done. If you are interested in getting the admin$ share to work there is one more step…a registry key:
HKEY_LOCAL_MACHINE\Software\Microsoft\Windows\CurrentVersion\Policies\System
Browse to the above key, and you will need to create a new DWORD value called:
LocalAccountTokenFilterPolicy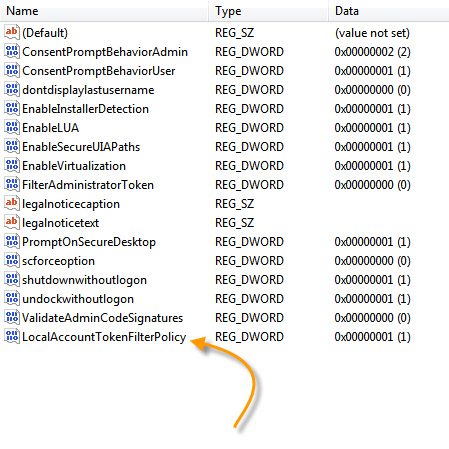 Set it to 1, and reboot.
Now your machine will have file and printer sharing accessible through the firewall, and programs like Remote Control 3.0 will be able to automatically install software from another machine.
This tip will also work for Windows 2008
One more thing…Subscribe to my newsletter and get 11 free network administrator tools, plus a 30 page user guide so you can get the most out of them. Click Here to get your free tools