Microsoft released IE 8 for public consumption a few days ago. Microsoft's Dean Hachamovitch, who leads the IE 8 development team, made the announcement during his keynote address at the company's MIX09 conference going on in Las Vegas.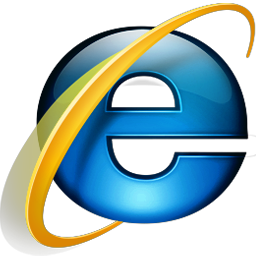 While I still use Firefox daily, I can see that Microsoft has made every attempt to make IE 8 attractive to network administrators. Some of the new deployment features make it easy to distribute across a large network. In particular, Microsoft has equipped IE 8 with built-in deployment features, based on the company's existing deployment and update platforms.
In contrast, to deploy Firefox you need to use third party tools such as FrontMotion Firefox MSI, CCK Wizard, or FirefoxADM.
Microsoft has been pushing IE 8's ability to automatically switch back into compatibility mode when a website is not made for the new version. This is because IE version 8 and earlier did not follow web standards, and this in turn this forced web developers to create hacks for each browser version. The beauty of this auto detection is that it will not break a corporate Intranet or internal websites that depend on these old hacks when it is deployed across a corporate network – a big issue when IE 7 was rolled out.
Another nice feature is tab crash protection. In the event that something causes a browser crash, it will only take down that tab, and not all of them with it. This is because each tab is run in its own process.
A unique feature of IE 8 is something called "Accelerators". These are shortcuts to services that open within a given web page. Instead of cutting and pasting to another tab, you highlight text and click the accelerator icon top open a blog, email, map, or search.
What about security? The IE 8 development processes included the Microsoft 'Trustworthy Computing' code inspection. IE 8 (running in Protected Mode) will run at low integrity, meaning that they can't launch applications without the user's express permission. The browser is designed to use the 'Data Execution Prevention' and 'Address Space Layout Representation' to protect against remotely executing malware. Neither Firefox nor Safari offers similar protection.
By no means is this a complete list of features found in IE 8. I am still playing with it on one of my test systems to see how well it performs against other browsers.
Is it worth installing on your network? Or in other words, do you need to prevent it from being installed on your network? Yes. Even if Microsoft thinks it is ready, I would suggest taking the slow and easy approach. Install it on a few test machines first. I saw way too many cases of the IE 8 beta totally hosing a machine – to the point that windows needed to be reinstalled.
There are a few ways to block IE 8 from automatic update. First, you can use our Network Administrator, or the IE 8 blocking toolkit from Microsoft.
One more thing…Subscribe to my newsletter and get 11 free network administrator tools, plus a 30 page user guide so you can get the most out of them. Click Here to get your free tools