If you are looking to waste lots of your time I suggest you try to download drivers from the Dell website.
I had a friend call me today. He just did a format / reinstall on his Dell Inspiron 8600 laptop and needed drivers.
He said that every time he tried to download from Dell, it didn't work.
Smugly I thought I would have this problem fixed in 5 minutes flat.
2 hours later I still could not understand why every driver I downloaded turned into this: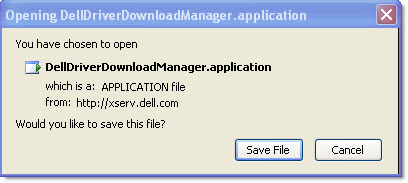 Let me take that back. I knew exactly why it looked like that – I needed to have the Dell driver download manager installed. But the big question was, where in the hell was it?
I searched for hours, and finally came across an amusing blog post. The short version is Dell is making the driver manager optional.
Here are some of my favorite comments from it:
1. Currently utterly scuppered by Download manager. Just get rid of it. The basket of download links was useful but now Im currently stuck trying to locate the huge number of dell cookies on my system to remove the one thats stopping me from having a choice in a download. Restarting the browser and repicking the drivers is a pain. The job of downloading drivers has gone from a 5 minute task to 60 minute distraction. Where can I send the bill for my time that the clients are not going to pay ?
2. I wanted to download one driver today. In the past, that would have taken less than 5 minutes. Today, because I clicked on the DM link, it took almost four hours to figure out what happened to my system, fix it, and then get the driver.
I suppose Dell has invested too much in this travesty to discard it. Too bad — it would have been better if you used that time and money to improve the ability to diagnose problems and find solutions rather than complicate the process of downloading.
If nothing else, give us the ability to opt out of DM forever. I do not want to keep seeing the dialog box asking how I want to download files. I never want to use DM.
Also, please be kind to those who have not yet used this thing and warn them it is fundamentally different — and make it eash to opt out if the person makes the unfortunate decision to use it.

3. Can anyone explain how to get the option back to download via the web option? After installing and uninstalling the Dell Driver Download software program, I no longer have the option to download via the web either.
So where did I make my mistake? The download manager is optional, but I could never find a link to download it, nor could I find a way of switching back to download without it.
In that same post I found out that the trick was to delete the Dell cookies from my web browser.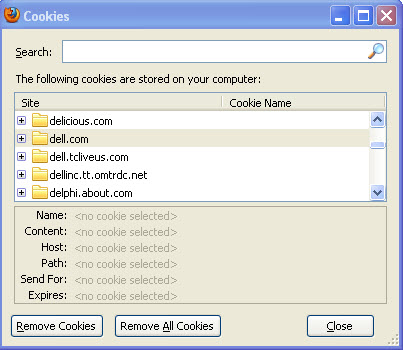 Then, I went back to the downloads page and picked the standard option: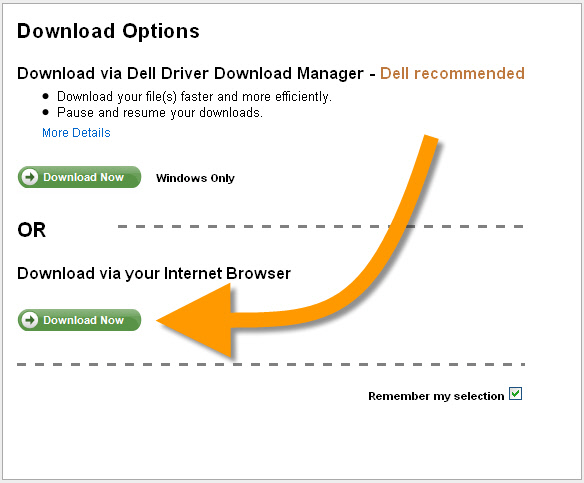 Just look at that window for a moment. See how easy it would be to click that first option? If you did, you are now stuck.
How nice.
When I picked the second option I could then download drivers without any issue.
Still I was curious. Did I miss something? Did I blow past a prompt to install a download manager plugin for FireFox? Or was Dell's website so inept that it had no working download manager for FireFox?
I cleared the cookies, and started a new download.
I chose the Dell Download Manager option.
Same thing as before. No prompts, no FireFox plugin, I was simply directed to the drivers page.
From that point on there was no way to download a driver without:
1. Digging through my cookies
2. Removing the entries for dell.com
3. Choosing the second option when a download started.
What about IE? I fired up IE for the first time in 3 months and went to the Dell website. I picked the Download manager option.
Sure enough it installs an IE plugin (Requires a 53 MB install of .NET 3.5 – Whoo Hooo!)
So. What is the lesson? Make damn sure you pick that second option the next time you are on Dell's website.
Update: After more digging I discovered that if you install these two updates from MS you can get it to work under FF:
Microsoft .NET 3.5 Service Pack 1
Microsoft .NET Assistant version 1.1
Still. That is a huge amount of crap you need to wade through to just get some drivers.

One more thing…Subscribe to my newsletter and get 11 free network administrator tools, plus a 30 page user guide so you can get the most out of them. Click Here to get your free tools