With the increased number of virus outbreaks lately, I wanted to find out what shares were open on my network.
After some digging, I found a free tool from SysInternals that can give you a detailed report of all the shares and printers across your network.
It is called ShareEnum, and you can download it from here:
Download it, and launch from the zip file: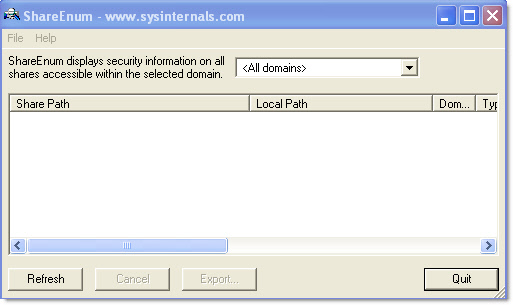 Click that refresh button, and it will start scanning your entire network for shares and printers. If you have more than one domain, you can narrow it down by selecting your domain before you start: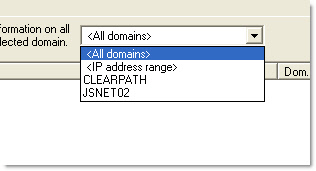 After it is complete, a list of all the shares will be displayed below: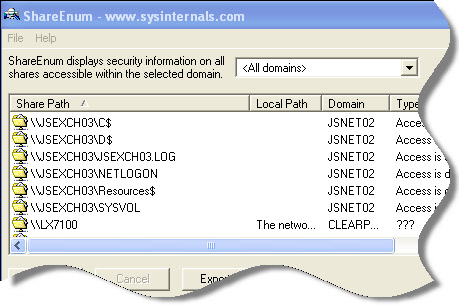 It will even show you the local path of the share, which is nice since it gives you an idea of what is open:

When you are finished, you can export the whole thing to a CSV file: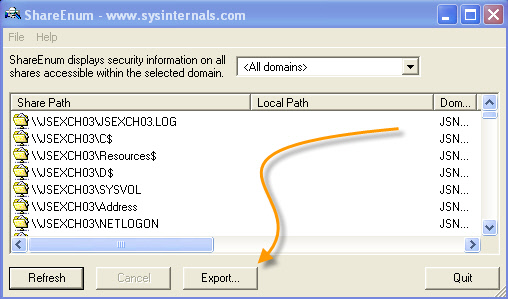 Nice tool to add to your collection. Just make sure you run it as an administrator so it can access all computers on your network.
One more thing…Subscribe to my newsletter and get 11 free network administrator tools, plus a 30 page user guide so you can get the most out of them. Click Here to get your free tools