A few weeks back I wrote about a way to delete or move a file on reboot.
Why would you want to do that?
It is probably in use by an application or service that you can't seem to find (Usually maleware or a virus).
Many readers were kind enough to point me to a free tool offered by MalwareBytes – it is called FileAssassin.
It allows you to unlock any file in use, without the reboot.
It is very simple to use.
Launch the application, and pick the file you want to remove: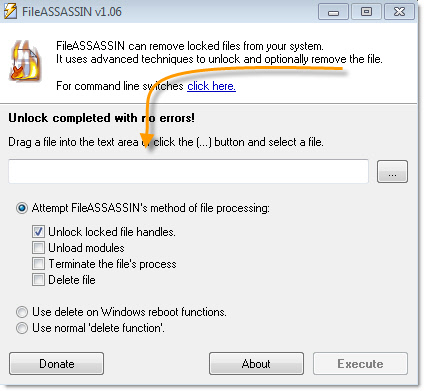 Select your options (Notice it can delete on reboot too)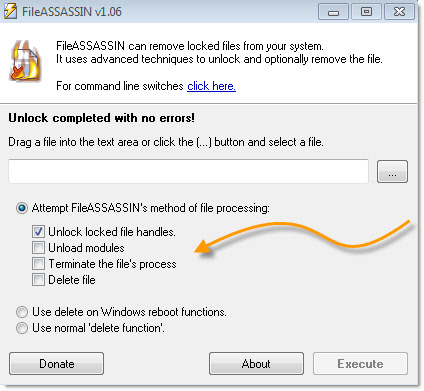 After you pick your file and options – execute. Now your file is unlocked, without a reboot.
Download it from here:
http://www.malwarebytes.org/products/fileassassin
It is free for commercial and personal use – another great tool to add to that flash drive you carry around 🙂
One more thing…Subscribe to my newsletter and get 11 free network administrator tools, plus a 30 page user guide so you can get the most out of them. Click Here to get your free tools