A while a go Wil asked the question:
"Is there a tool available in Windows 7 to check and measure wireless signal strength. It would show where your weak areas and dead spots are, using whatever card is built into the PC. Thanks"
We actually have had our own tool to do this internally for a while. This week we polished it up and got it ready for you to put on your flash drive 🙂
It is a single EXE that does not need an install.
When you launch it, it will default to the first card it finds and show you a list of all the networks it sees: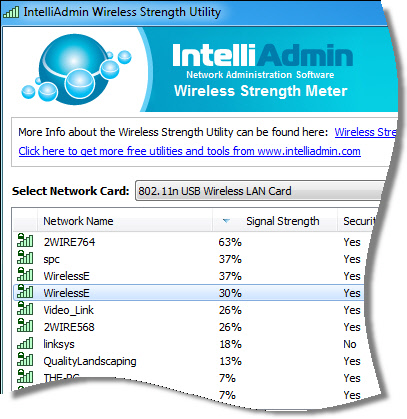 If you are in a crowded area, you can easily narrow down the network names shown by just typing in the filter box at the bottom: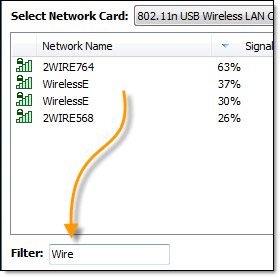 You can also export the list to a CSV file by clicking the export button: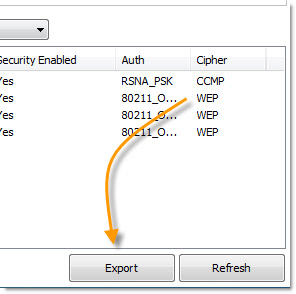 It is a free download for personal and commercial use. You can find it in our download section:
One more thing…Subscribe to my newsletter and get 11 free network administrator tools, plus a 30 page user guide so you can get the most out of them. Click Here to get your free tools